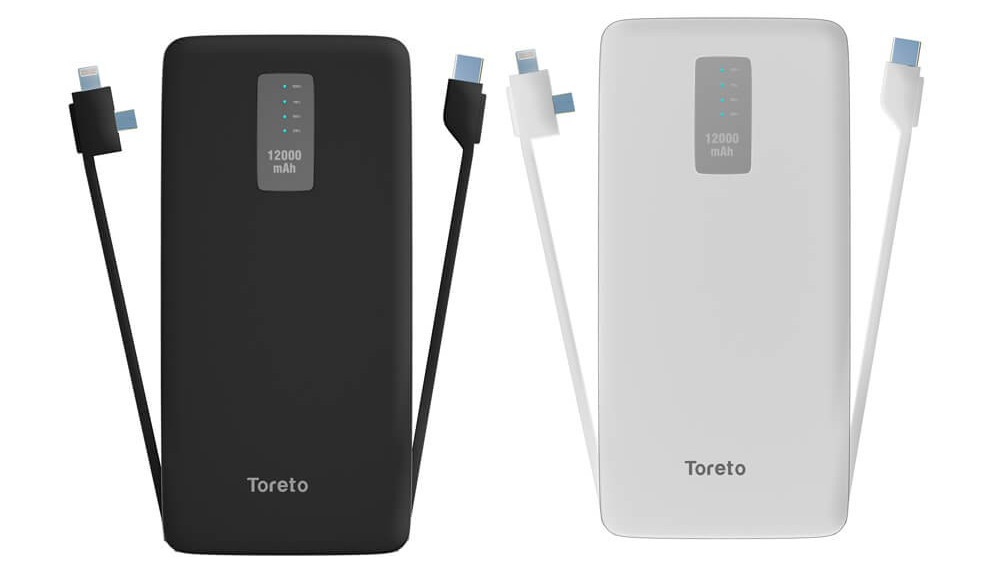 Toreto, Electronic Devices Manufacturer & Supplier in India launched several products recently like Bluetooth Earbuds, Bluetooth wireless headset and more. In similar lines, the company today has launched its new Trilogy power bank with in-built charging cables in India.
Trilogy power bank is the new addition to its already existing line-up of power banks from Toreto. The new Trilogy power bank comes with a battery capacity of 12000 mAh along with a LED battery indicator and in-built charging cables. It has one USB output port (5V/2A), a type C connector (5V/2.4A,5V/3A), a lightning connector (5V/2A), and a micro connector (5V/2A) and one can also connect up to 4 devices of 5V simultaneously.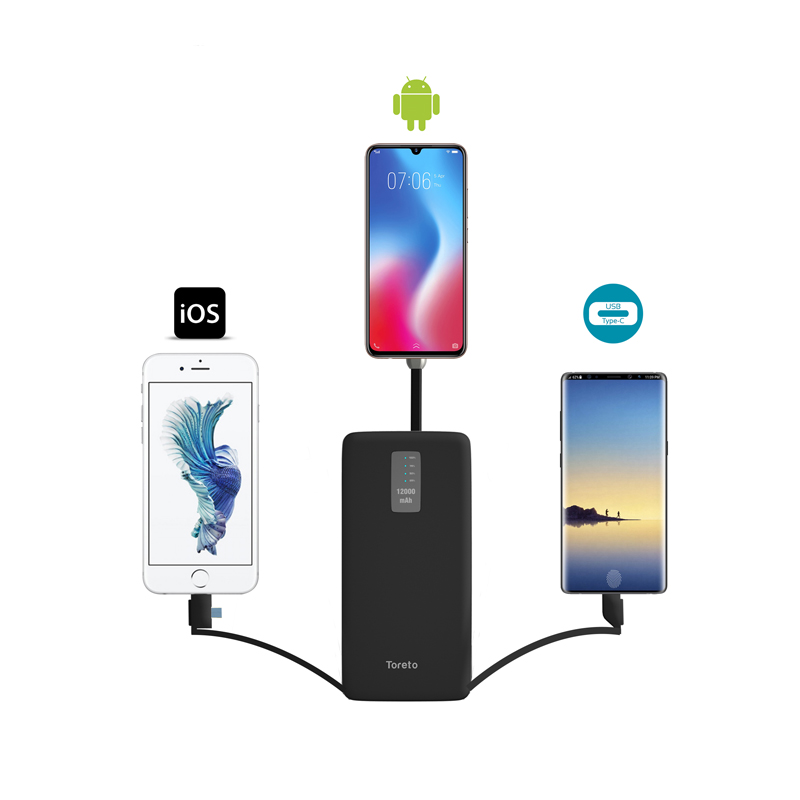 Toreto has also reduced the size of its new power bank compared to previous generation power banks and according to the company, the power bank is made using superior quality alloy plastic shell making it dust and fireproof.
The Toreto  Trilogy power bank is priced at Rs. 1999 and is available through all the leading e-commerce platforms and retail stores across India.