The folks at Opera Software have shown a little preview of the upcoming Opera Mobile browser for tablets. They would be showcasing the first public preview of Opera for tablets at Consumer Electronics Show (CES) in Las Vegas this week. While we see an Android version in the video . we would love a native iPad app too !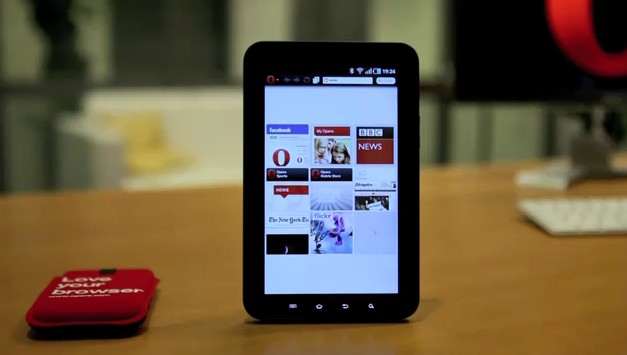 Check out the video below to see Opera working on the Samsung Galaxy Tab.
httpv://www.youtube.com/watch?v=a1pnuXZVfyk
UPDATE: Opera just sent in a press release
Christen Krogh, Chief Development Officer, Opera Software said "In 2011, tablets are a new must-have. Opera is creating waves with the first public preview of Opera for tablets. Opera for tablets brings the same trusted Internet experience to tablets and netbook PCs as users have come to love on their mobile phones and desktops."
We can't wait to check it out ourselves !