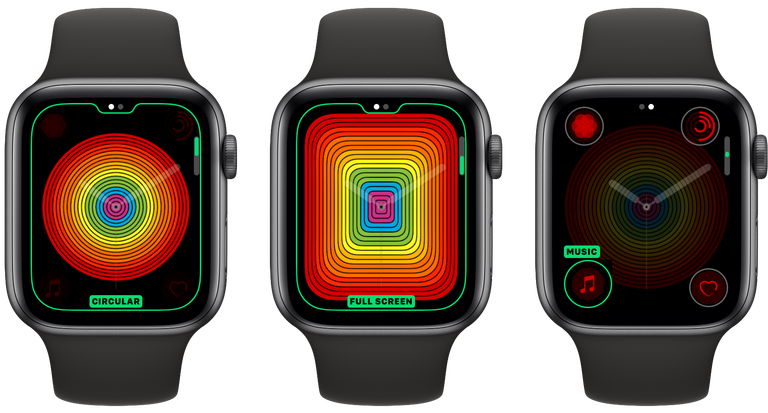 Apple introduced watchOS5 at WWDC 2018 which brought the Walkie Talkie mode, Podcasts, Work-Out detection and more. Today, Apple has released the watchOS 5.2.1 which now includes an update to the 'Pride' watch face and the ECG functionality is now expanded to more European countries.
Apple introduced the 'Pride' watch face in WWDC 2018, and in today's update, the Pride watch face is getting a new design with an updated style option. The new update brings the 2019 digital pride watch face which features rainbow stripes that wiggle when a user raises their wrist or tap on it.  Along with this, Apple has also added two new Pride Analog faces where one of them is square shaped and the other is round shaped and these watch faces change colors each time the user raises their wrist.
The new update also expands ECG functionality to more European countries including Croatia, Czech Republic, Iceland, Poland, and Slovakia and it also fixes an issue where the numbers on the Explorer face would not appear for some users.
watchOS 5.2 is now rolling out worldwide and users can download through the dedicated Apple Watch app on the iPhone by going to General -> Software Update.