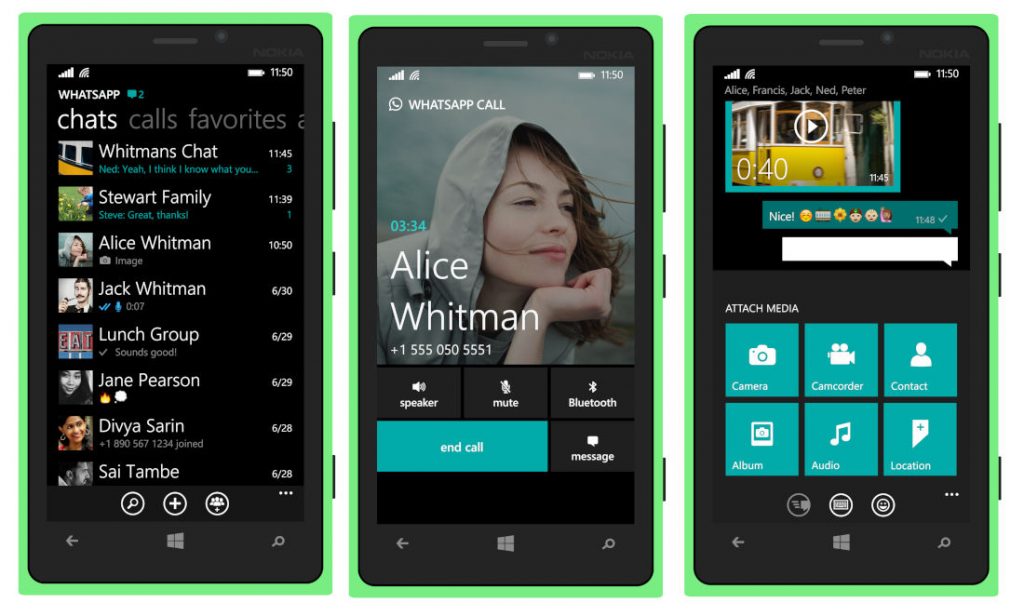 WhatsApp stopped support for Blackberry OS in 2017 and the company already stopped support for Android versions older than 2.3.3 and Windows Phone 7 back in 2016. Similarly, WhatsApp on Tuesday announced that it will stop supporting Windows Phone platform on December 31, 2019.
WhatsApp will stop working on Windows 10 platform on December 31st which means that the app will stop getting future updates. Back in 2017, the company announced that it will stop supporting Windows Phone 8.0 platform and now, the company has updated the blog post with a list of platforms that it will stop supporting which includes all versions of the Windows Phone platform.
While WhatsApp is ending support for the Windows Phone platform, new reports have emerged suggesting that the company is working on a Universal Windows Platform (UWP) app. The UWP app will reportedly run on the recent version of Windows Phone and Windows Desktop platforms.
There is no information regarding the new app yet, and we have to wait to know what WhatsApp has in store for us.
Commenting on this, a WhatsApp spokesperson said:
Following Microsoft's recent decision to end support for Windows Mobile devices in December, WhatsApp will release its final update for Windows phones in June. WhatsApp will continue working on Windows phones through the end of the year.