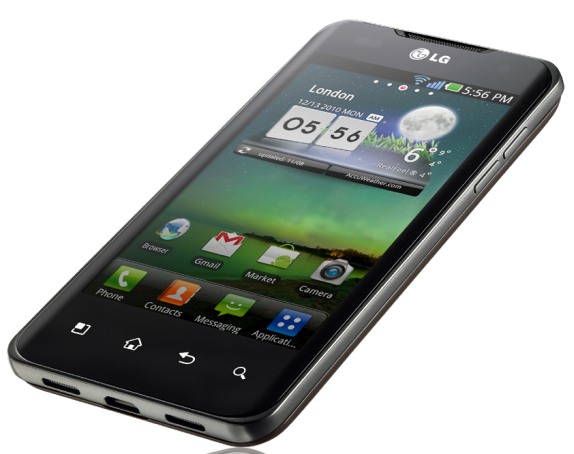 Last week, LG officially unveiled the world's first dual-core smartphone, LG Optimus 2X, but the price and availability of this handset were still unknown. Recently we posted that, the price of Optimus 2X have been unofficially revealed by CDon, a popular online retailer in Sweden. This handset is expected to come with a price tag of $730. And now, LG officially announced the availability of this smartphone.
LG Optimus 2X comes with a 4 inch WVGA display, 1Ghz Dual-core Processor (NVIDIA Tegra 2), Android 2.2 (FroYo) OS, 3G Connectivity, Wi-Fi, Micro USB, 8 megapixel camera, full HD (1080p) video recording, 8GB internal memory, 32GB expandable memory, 1500 mAh battery and more.
LG Electronics recently announced the release of an exclusive collection of music and ringtones written by movie soundtrack maestro Ennio Morricone. The exclusive music will be preloaded on LG smartphones starting with the powerful LG Optimus 2X. This handset will be available from next month in Europe. It is also rumored that the Optimus 2X will be available in South Korea and T-Mobile USA in March.
Are you planning to buy this smartphone? Let us know your views in the comments below.