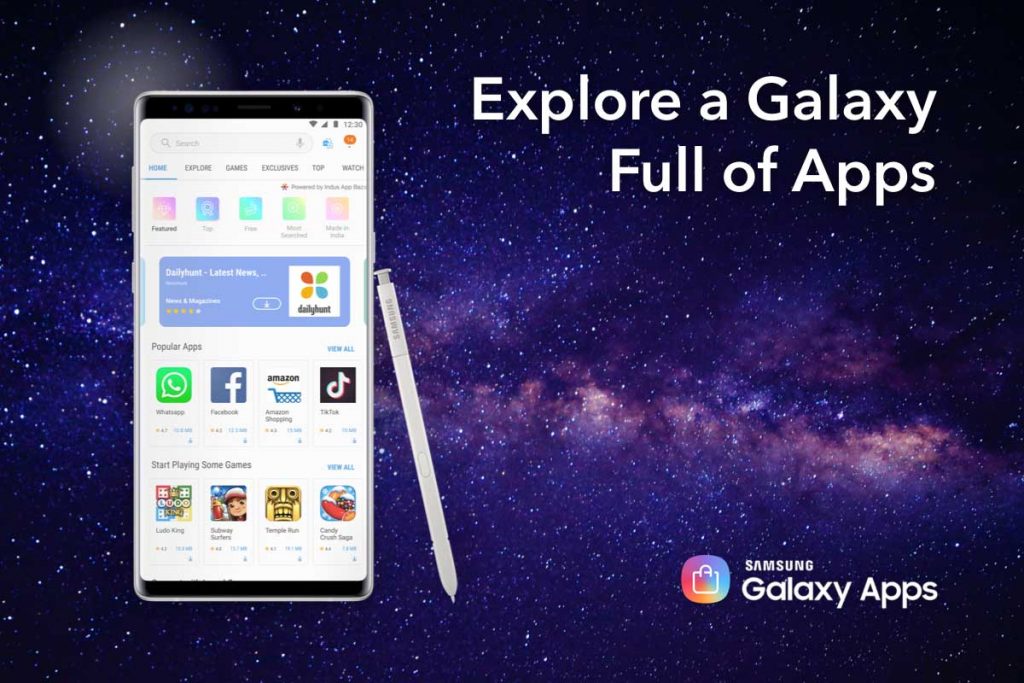 A few days back, Samsung launched the Galaxy Store to bring together all the features from Galaxy Apps and Galaxy Themes. For the uninitiated, the Galaxy Store brings together all the features from Galaxy Apps and Galaxy Themes that Galaxy users love, creating a whole new digital marketplace optimised for individual users.
In the recent development, Samsung India today announced that it has partnered with Indus App Bazaar to access their mobile applications in 12 Indian languages. Notably, the Galaxy Apps Store is available in English and Malayalam, Telugu, Tamil, Odia, Assamese, Punjabi, Kannada, Gujarati, Hindi, Urdu, Bengali and Marathi.
The Galaxy Store is exclusive for the Galaxy users allowing them to personalize the device with an array of apps and themes, ranging from Galaxy-exclusive content to partner apps that provide a diverse range of services.
In this Store, users can buy purchase and select a variety of themes and fonts, new camera filters, photos with stickers and stamps, and new edge panel as well. The Galaxy Watch and Gear users can also adjust their watch faces and download apps directly from the phone using the "Watch" tab in the Galaxy Store.
Moreover, the Galaxy Apps will have sections for highlighting all Indian innovations to Samsung smartphone users, which is in line with the Government of India's 'Startup India' initiative.
Sanjay Razdan, Senior Director, Services Management, Samsung India, said:
There is a marked increase in the penetration of smartphones and mobile application downloads across Tier 2 and Tier 3 markets. We studied this trend in key markets and partnered with Indus App Bazaar to address the growing demand for vernacular applications. The partnership will enable our valued customers to access their favorite apps on Galaxy Apps Store in 12 Indian languages in addition to English. With this, we are certain that our customers across the country will find the 'Galaxy App Store' even more useful and user-friendly.