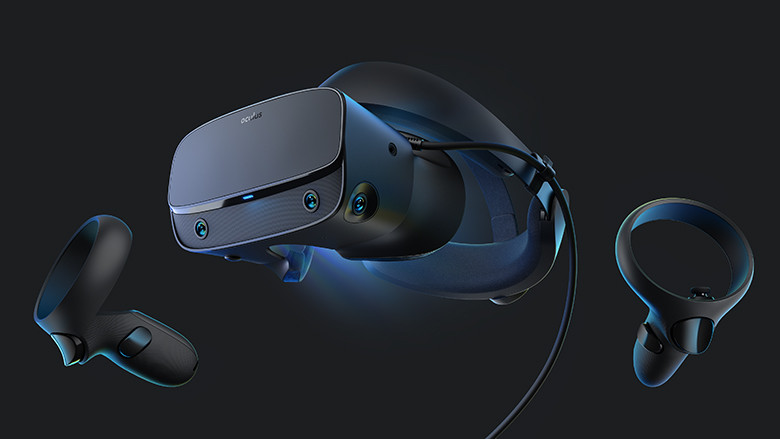 Oculus at the GDC 2019 announced its new PC-powered headset; the Oculus Rift S. It works with the Rift platform, giving users access to the top-selling and most immersive VR titles and other games like Asgard's Wrath, Defector, and Stormland. It has improved optics with 1,280 × 1,440 resolution per eye (2,560 × 1,440 total) and LCD display with for a sharper picture with higher pixel density for an even more immersive gaming experience, says the company.
It has been co-designed by Lenovo with feedback from the Lenovo Legion gaming community. It promises increased comfort, better weight distribution, and improved light blocking, as well as a simple, single-cable system for a clutter-free experience. The Rift S has integrated audio system, similar to the Oculus Quest and Oculus Go, with a headphone jack that lets you use your own favorite headphones.
It features Oculus Insight inside-out tracking technology that uses computer vision algorithms so that Oculus Insight captures, traces, and navigates physical spaces in real time. It features five sensors to maximize tracking volume in support of the existing Rift library.
The Oculus Touch controllers have been redesigned for inside-out tracking, bring familiar hand presence and input so you can grab, point, and gesture through the best of VR. The true stereo-correct passthrough feature is enabled through Passthrough+. This utilizes core Oculus runtime advancements, including ASW, to produce a comfortable experience with minimal depth disparity or performance impact.
The Oculus Rift S is priced at $399 (Rs. 27,380 approx.) and will be available in Spring 2019.