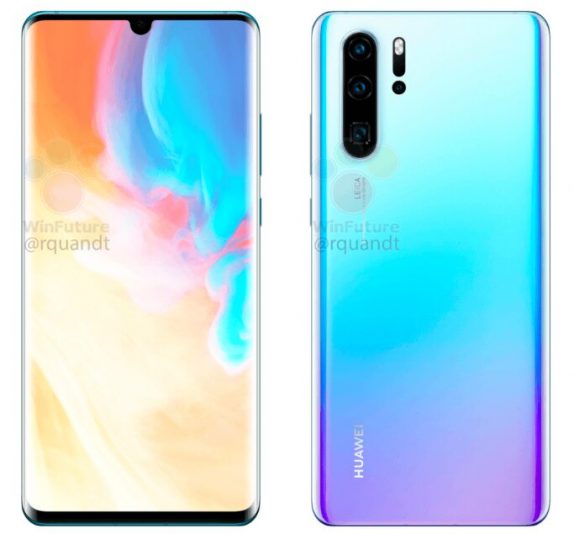 After the MWC 2019 announcements, Huawei is gearing up for a special event scheduled on March 26th where it is expected to introduce the P30 series. However, so far, very little is known about the flagships in terms of design, hardware specifications. To fill the void, we now are getting to see the renders of the P30 Pro and it will come with Quad-rear cameras with 10X zoom. 
The innovation of the Huawei P30 Pro starts with the integration of a high-resolution zoom camera, which according to the sources is close to what OPPO showed off at the MWC 2019. However, it is unclear if Huawei would rely on a periscope optics like OPPO where the light is diverted by a prism and then hits the camera sensor. Like with most Huawei flagships, it will have Leica integration.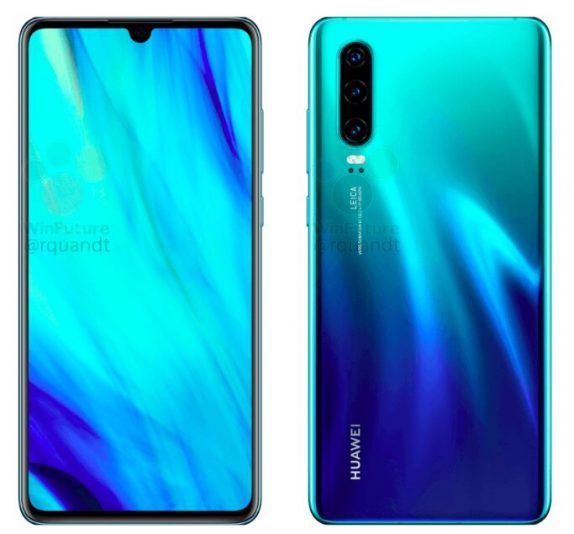 It is rumored to have aperture sizes between F/1.6 and F/ 3.4. The camera will also feature laser autofocus, a dual LED flash, and a time-of-flight camera. As for the P30, it will have a triple rear camera setup that is similar to Mate 20 Pro and the apertures range between F/ 1.8 and F/ 2.4, meaning it will have a wide-angle, a telephoto and an ultra wide-angle setup. The P30 will also get support from laser autofocus and dual LED flash. As for the design, Huawei looks to be sticking with the gradient glass back design on the back.
Both the models feature a water droplet notch; meaning Huawei might ditch the laser-based facial recognition, an in-display fingerprint sensor, and the P30 has a headphone jack, while it is omitted on the P30 Pro. In terms of display size, the P30 Pro is expected to sport a 6.4-inch display and will be powered by the Kirin 980 Octa-core processor. We should know more details as we inch closer to launch, stay tuned.