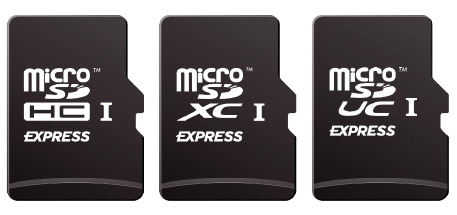 Today at the MWC 2019, the SD Association announced microSD Express, offering the popular PCI Express and NVMe interfaces alongside the microSD interface for backwards compatibility. Just like SD Express, microSD Express uses the PCIe interface delivering a 985 megabytes per second (MB/s) maximum data transfer rate and the NVMe upper layer protocol enables advanced memory access mechanism, enabling a new world of opportunities for mobile devices.
Moreover, the microSD Express cards defined in the SD 7.1 specification will be offered in a variety of capacities such as microSDHC Express, microSDXC Express and microSDUC Express.
According to the company, the microSD Express delivers speeds necessary to transfer large amounts of information generated by data-intense wireless communication, speed-hungry applications running on cards and mobile computing devices.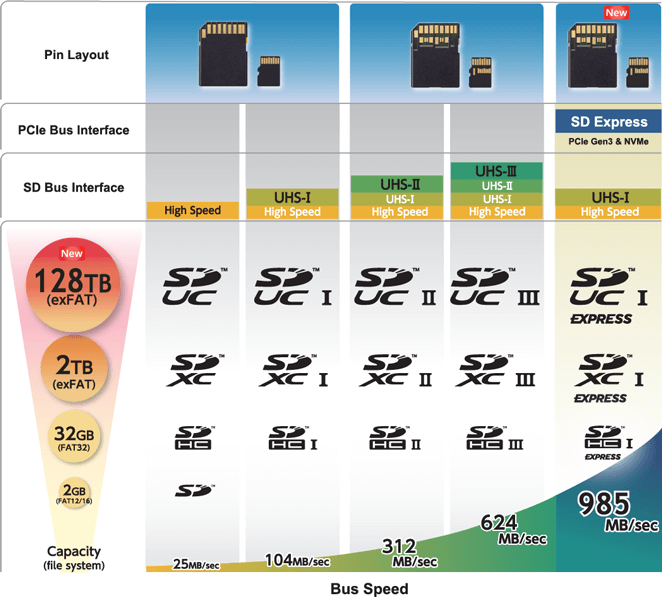 The SDA released visual marks to denote microSD Express memory cards to make matching the card and device easier for optimal device performance.
Further microSD Express uses PCIe 3.1 and NVMe v1.3 specifications defined by PCI-SIG and NVM Express, respectively, on the second row of pins. PCIe 3.1 includes the low power sub-states (L1.1, L1.2) enabling low power implementations of SD Express for the mobile market.
In addition, SD Express cards with significantly higher speed data transfer rates are expected to consume less energy than traditional microSD memory cards while keeping the same maximum consumed power. The cards providesystem developers new options offered by PCIe and NVMe capabilities, such as Bus Mastering, Multi-Queue (without locking mechanism) and Host Memory Buffer.