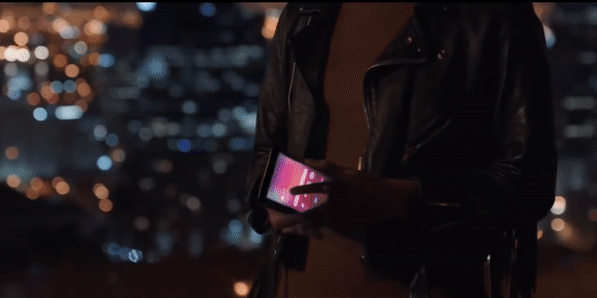 Update: Video is back on official YouTube channel highlighting new, innovative and groundbreaking products for the next decade as a part of its new brand campaign that will also celebrate the 10th anniversary of Galaxy smartphones. This highlights seamless multi-device experiences, artificial intelligence, and radical new displays – and teases Samsung's 5G products and foldable display technology to be launched later this year.
Earlier: Samsung showcased its foldable smartphone at its developer's conference in San Francisco back in November. Today, in a official promo video that was pulled quickly, the phone appeared briefly, showing display on the outside and a large foldable screen on the inside.
As revealed at its developer's conference last year, the foldable will sport a 7.3-inch (1536 x 2152 pixels) display when it's open, to offer a tablet-like viewing experience and when folded, it sports a 4.6-inch (840 x 1960) 21:9 aspect ratio display on the outside. The display on the outside looks bigger in the video. The phone is said to feature a Sony IMX374 sensor
Looks like Samsung is all set to unveil its foldable smartphone at the MWC 2019 on February 20th.