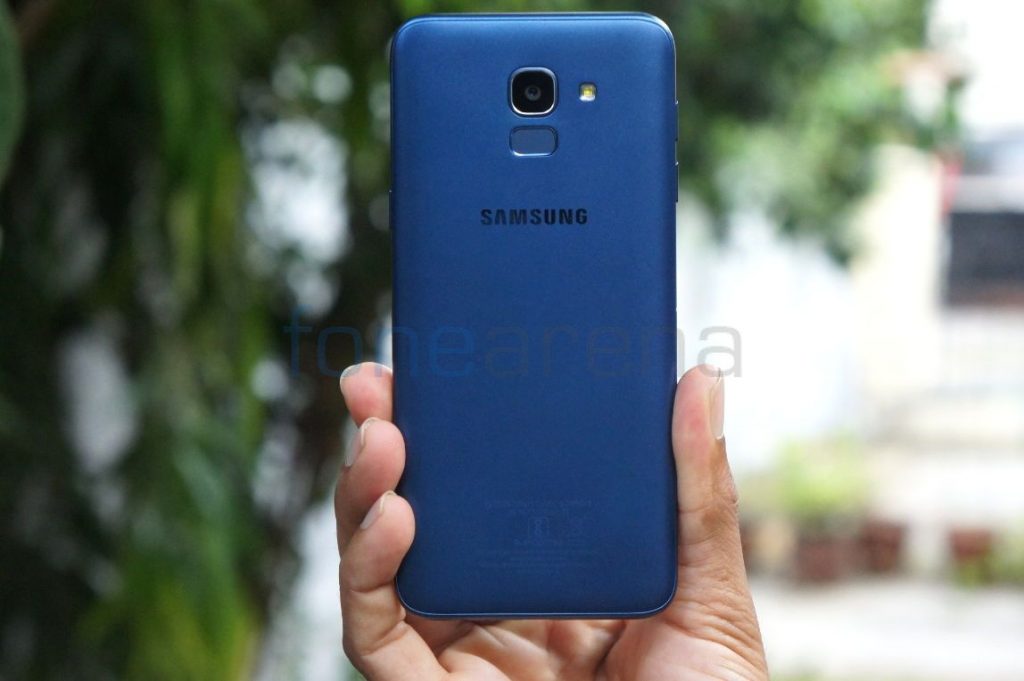 According to IDC, worldwide smartphone shipments reached a total of 375.4 million units during the Q4, down 4.9% YoY. This marks the fifth consecutive quarter of decline. This downfall also marks the worst year ever for smartphone shipments with global smartphone volumes declining 4.1% in 2018 with a total of 1.4 billion units shipped.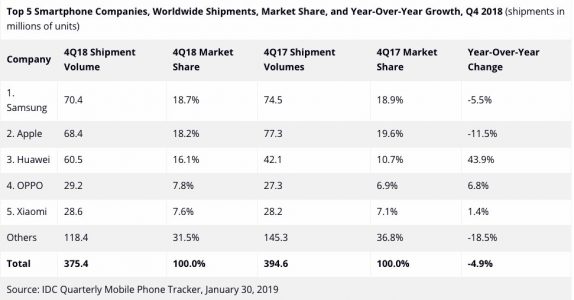 With challenging market conditions, Q1 of 2019 is also expected to have a decline further. China, which is the largest focal point for smartphone shipment continues to downfall, thus pushing the recovery further forward. The Chinese market which accounts for roughly 30% of the world's smartphone consumption, had an even worse 2018 than the previous year with volumes down just over 10%.
High inventory continues to be a challenge across the market as is consumer spending on devices, which has been down overall. Chinese vendors like Huawei, OPPO, vivo, and Xiaomi – grew their share of the China market to roughly 78%, up from 66% in 2017.
On a worldwide basis, the top 5 smartphone companies continue to get stronger and now account for 69% of smartphone volume, up from 63% a year ago. If vivo is included, which is currently number six and has been in and out of the top 5 in recent quarters, the share of the top companies is 75% and growing.
Samsung's market share declined 5.5% in Q4 2018 with total shipments of 70.4 million units. While this was enough to maintain the top position for the quarter, its share once again fell below 20% to 18.7%. Apple has witnessed a drop in volume; 11.5% in Q4 2018 marking it one of the more challenging iPhone quarters in terms of growth, despite the three new models. The total iPhone volumes were down 3.2% for the full year, which is understandable considering its two largest markets (the United States and China) both experienced the worst year for smartphone performance ever.
Huawei continued to hold on strong momentum in some markets in Q4 2018 where the shipments volume was up 43.9% YoY and 2018 volumes were up an impressive 33.6%. OPPO finished Q4 2018 in the fourth position with full-year shipments of 113.1 million, up 1.3% from 2017. Lastly, Xiaomi rounded out in top five in Q4 2018 with full-year shipments up 32.2% year over year and volumes surpassing the 100 million market.