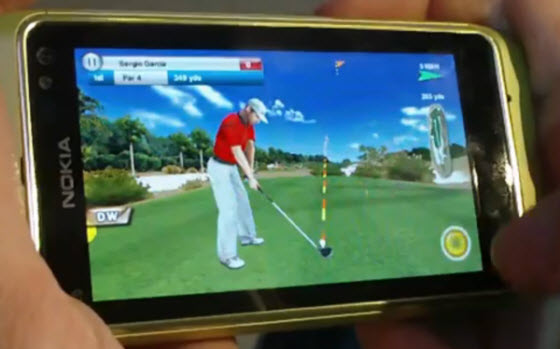 Nokia just released a new update for its powerful smartphone, the Nokia N8. The new update comes with the much awaited Real Golf game. You can enjoy this game for free on your N8 smartphones. Experience on the green action with top golfers including an exclusive appearance by Lee Westwood in over 15 hours of realistic game play.
This update is currently available only via. Over-The-Air (OTA). You may have to wait for few days, before this update is available in your region.To download this amazing game, just go to Menu > Applications > SW Update.
Let us know your gaming experience in the comments. Check out the video of Real Golf below.