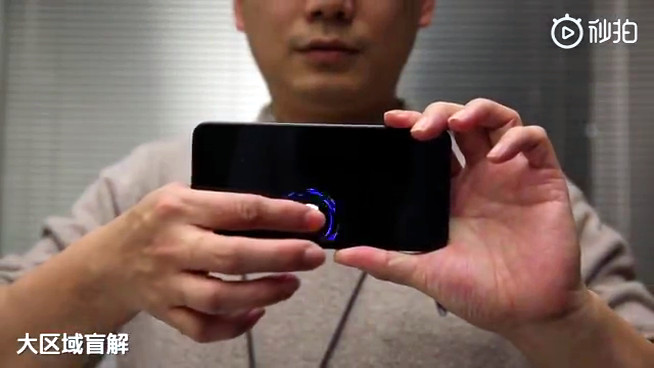 Last year Xiaomi introduced Mi 8 Explorer Edition and later in the year it introduced Mi 8 Pro with pressure-sensitive in-display fingerprint sensor that is 29% faster. This week President Lin Bin shared the next-generation in-display fingerprint on a Mi 8 test unit. He said that the company has worked for more than half an year to bring one-click unlocking and a larger unlocking area.
One-click unlocking lets you unlock the phone immediately when you place the phone on the screen without having to place your finger for few seconds. This also increases the fingerprint unlocking area to 25mm x 50.2mm, which is 15 times larger than the area on the Mi 8. This lets you unlock the phone without looking at the screen says the company.
Xiaomi president said that the new fingerprint sensor will be introduced in a future product, so we can expect it in the Mi 9 that is expected to arrive in Q2 this year. OPPO also showcased a similar in-display fingerprint sensor yesterday.