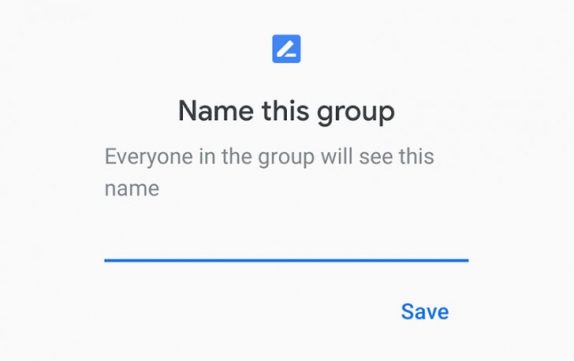 Google said to be testing Group calling and low-light mode on its video calling app; Duo. The group calling only supports for up to seven people compared to 32 on Apple's FaceTime.You must first create a group with the contacts you wish to video chat with, and then you can start a call.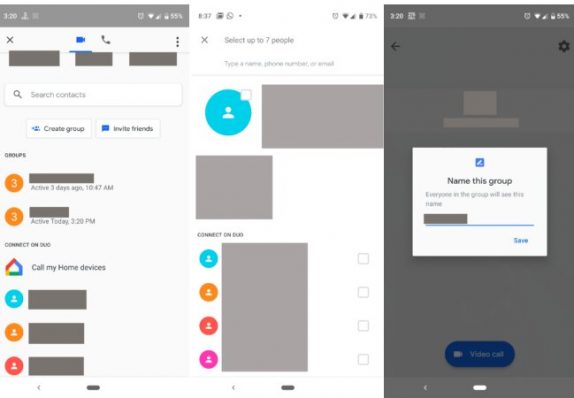 For now, it appears that you can't add anyone into a group calling during the call. Tapping on the group name in the bottom right corner of a call brings you a list of group members. You can create multiple groups, and they will appear in your contacts list right at the top. Other users aren't able to answer the call if they currently lack the feature. Meaning, it might be limited to specific regions, perhaps a server-side switch.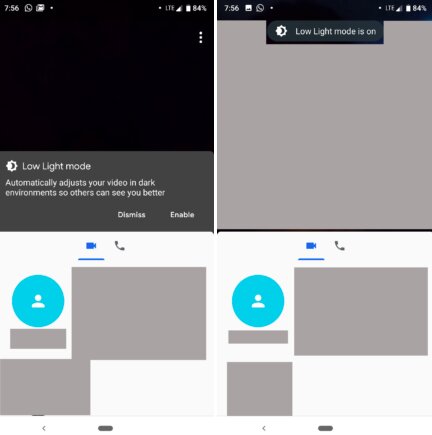 As for low-light, when you're in a dark environment, a pop-up will appear asking if you'd like to enable low light mode. If you choose to do so, it "automatically adjusts your video in dark environments so others can see you better." It's not clear how this works, but it should be pretty useful. It might also be possible to turn it on from the settings.