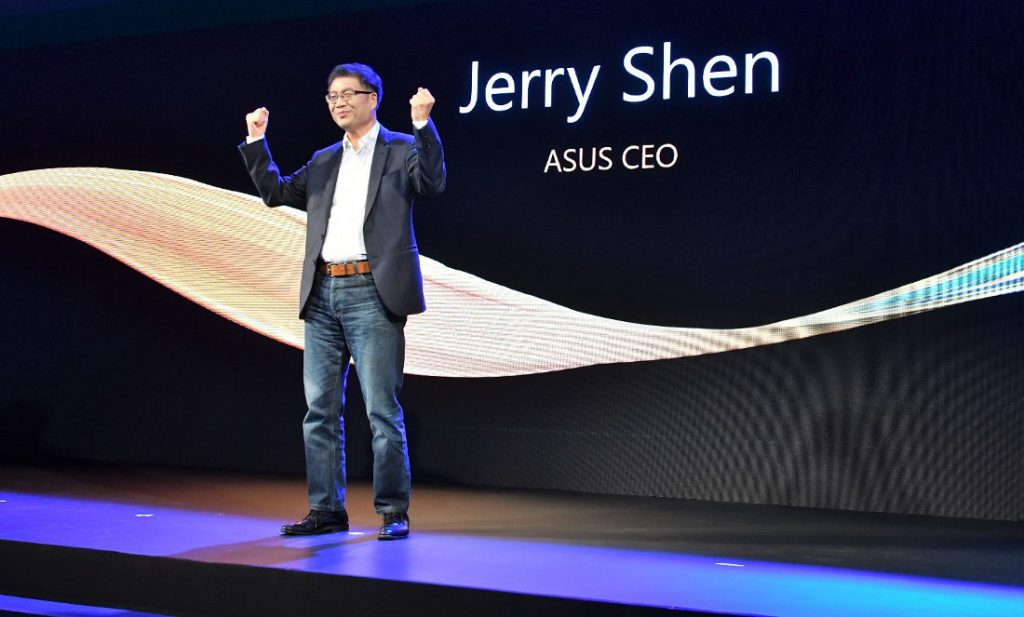 ASUS has announced that its long-time CEO Jerry Shen is stepping down ahead of the company's "comprehensive corporate transformation" part of a major shift in mobile strategy to focus on gamers and power users. Meaning, we might see more ROG phones and fewer Zenfones.
During his 11 years serving as CEO, Shen oversaw the launch of the PadFone series, Transformer series, ZenBook series, and ZenFone series. Prior to that, Shen was also credited as the main creator of the Eee PC, the small machine that kickstarted the netbook in 2006.
In a statement, Shen announced that he will be running a new AIoT startup, iFast, as chairman and CEO, with its business targeting B2B applications. Despite his departure, Shen will still maintain a link with ASUS thanks to its 30% stake in his new venture. Shen added that he will "devote myself to assisting ASUS effectively transition into the AIoT industry."As for ASUS' vacant CEO role, it will be split between PC business lead S.Y. Hsu and global customer service lead Samson Hu as of January 1st, 2019.
ASUS was quick to clear the air regarding the future of Zenfones; in a statement, the company said:
With regard to the doubts raised by some on the continuation of the ZenFone brand, we confirm that we will continue to develop the ZenFone series, while also aiming to expand the gaming smartphone market. We will focus on perfecting solutions for gamers and power users.
This does answer few questions as the company took a year-long break from smartphone and gave a strong comeback in 2018 with the launch of Zenfone Max Pro M1 and Zenfone 5Z in India, and most recently with the Zenfone Max M2 and Max Pro M2 smartphones.