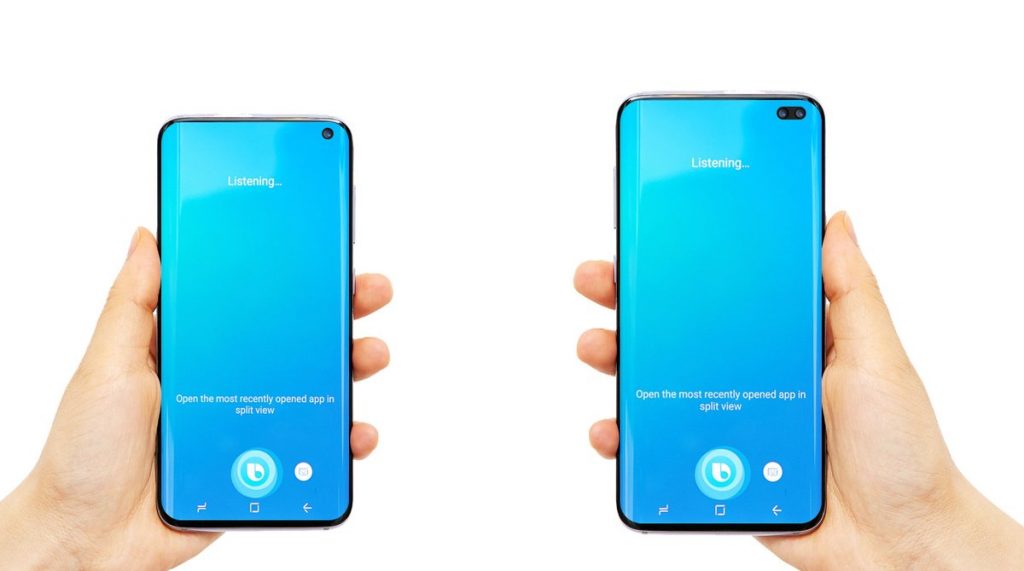 It is already known that Samsung is busy prepping the Galaxy S10 and its variants which are due in February 2019. According to a new report, the launch date, release date, storage sizes, screen sizes, variants, some features, and even the UK price points have leaked. 
The S10 will launch at a Samsung Unpacked event before the Mobile World Congress 2019, on the 20th of February, according to the report. The phone will be available for pre-order the same and will then be released on the 8th of March. Sources further suggest that the S10 will be available in three variants; the regular version, a Plus version, and a flat version. Furthermore, it will also have a regular 3.5mm headphone jack.
As expected, the Galaxy S10 will have the Infinity O display that contains a selfie camera and it avoids having a notch. Like the Huawei Mate 20 Pro, the S10 will be able to wirelessly charge other devices with a feature they're calling Powershare. It will use ultrasound waves to read the ridges of your finger in 3D. There will be no iris scanner on the S10. The regular version of the Galaxy S10 will have a 6.1-inch screen. The Plus variant will have a 6.4-inch screen, while the cheaper 'flat' version of the phone will be 5.8 inches.
The regular S10 flat 5.8-inch version is said to come in 128GB of storage and retail at £669 ($848 or Rs.60,730 approx.). The regular, curved version of the S10 with its 6.1-inch screen will come in a choice of 128GB or 512GB of storage is said to be priced at £799 ($1,012 or Rs. 72,517 approx.) and £999 ($1,264 or Rs.90,668.41 approx.) respectively. The S10+ is said to come in a 128GB version which costs £899 (Rs.81,592 approx.), a 512GB version is expected to come at £1099 ($1,392 or Rs.99,793 approx.), and a one terabyte Samsung Galaxy S10+ for a bank-breaking £1399 ($1,772 or Rs.1,27,005 approx.).
The Galaxy S10 will likely have three cameras on the back, we don't have any more info on that yet. Though there will be a 5G variant at launch, it will be available in late Q2, 2019.