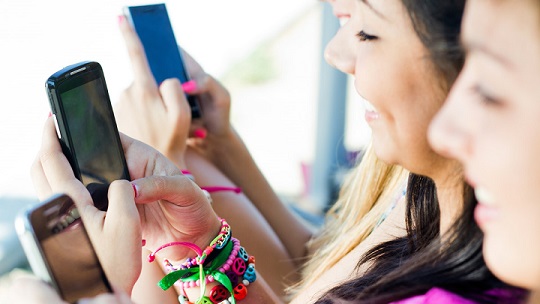 The Telecom Regulatory Authority of India (TRAI) has determined to sort views on whether to regular communication apps such as WhatsApp, Skype, and Viber. This comes to light mainly because of economic and security matters. In a paper released Monday, the Telecom Regulatory Authority of India asked views of the industry to identify which of these apps should be regarded as providing the same services like mobile phone operators.
It also wanted to know the costs and benefits of bringing these communication apps under the regulatory regime. The department's main goal is to know if communication apps need to be regulated much like the telecom networks for issues around lawful interception in the interests of national security. It wanted to know if OTT players that provide communications services should be treated differently from licensed telecom network which needs to ensure privacy and security of data.
The regulator's decision to bring in the OTT debate comes from the fast-evolving nature of the sector and changes in the regulatory and policy framework since it first began consultations in March 2015. TRAI said the terms and reality had changed from the time a telecom department panel had recommended regulating communication OTTs to prevent cost arbitrage with telcos.
Data usage and revenue have surged for telecoms due to the popularity of OTT players. TRAI wanted to know whether "regulatory or licensing imbalance" was affecting telecom network investments, especially for expanding capacity and upgrading technology, and how OTT service providers can participate in infusing investments in telecom networks. It asked if OTTs need to be regulated at all, should the current licensing conditions remain, or if they should be redefined to suit the OTT context.
Telcos have been demanding that communication apps be regulated because they offer similar services without licensing obligations, conditions and levies such as licence fee and put operators at a disadvantage. However, the regulator also pointed out that non-regulation of OTT players has globally led to the creation of apps that dominate their space. TRAI cited the lack of interoperability in OTT services that create barriers to innovation. This leads to the dominance of market space. The industry has until December 10 to give its views and December 24 to submit counter-comments.
TRAI in the paper said:
The Authority has chosen in this consultation to focus only on regulatory issues and economic concerns pertaining to such OTT services as can be regarded the same or similar to the services provided by TSPs (telecom service providers). This consultation paper seeks to analyse and discuss the implications of the growth of OTT services as can be regarded the same or similar to the services provided by TSPs, the relationship between TSPs and OTT players, whether any change is required in the current regulatory framework and the manner in which such changes should be effected, if any.