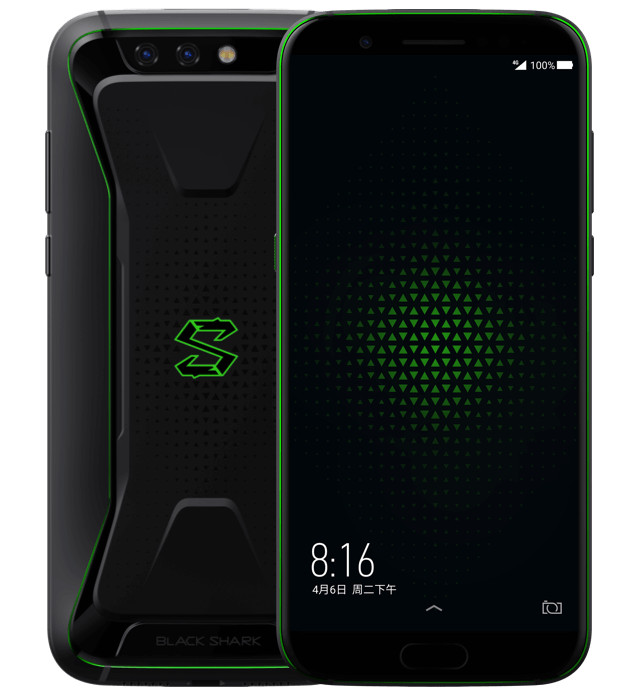 Xiaomi-backed, Black Shark has announced that it is foraying into Europe on November 16th. The company will be launching the Black Shark 1 smartphone that comes with 5.99-inch FHD+ display, is powered by Snapdragon 845 SoC with up to 8GB RAM, liquid cooling to keep the phone cool when gaming by reducing the CPU's core temperature by up to 8-degree.
It has a dedicated One-touch SHARK key that provides immersive gaming experience. You can use the fingerprint sensor on the front to quickly access several features such as silent mode, DND and more when gaming. There is a glowing logo on the back of the phone. It also comes with Bluetooth-powered precision gamepad gives you a competitive edge that comes for free.
However, you don't have to wait until November 16th; the company announced a new Lootbox challenge that allows you to win exclusive prizes, discounts, or even your very own Black Shark gaming phone. You'll also be able to purchase discounted pre-order credit. You need to sign up to Lootbox Challenge for a player account. Every day, gain XP by completing tasks, playing games, and by purchasing Daily Buffs. As you gain XP, you'll level up and unlock Lootboxes. The company didn't mention when the device would go on sale but said that it would be available from Black Shark website.