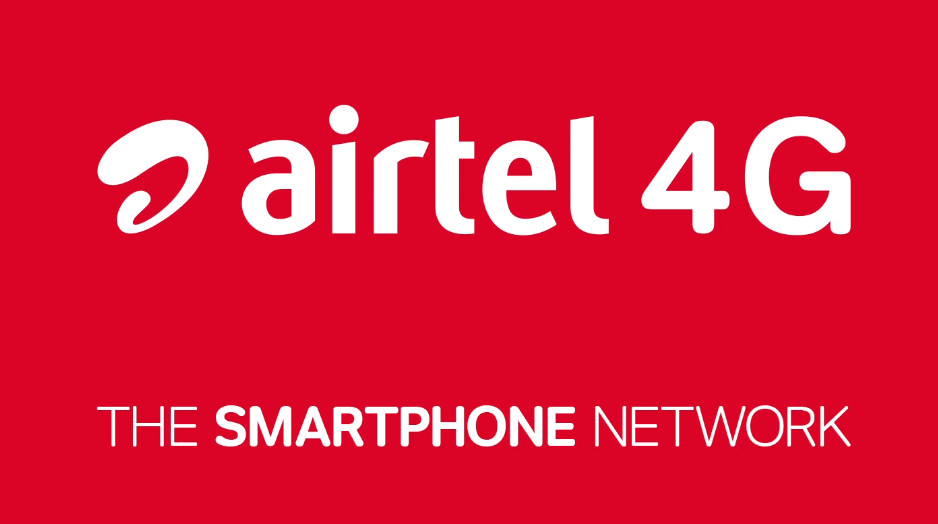 According to OpenSignal November report, Airtel has recorded the highest download speeds in India for 3G and 4G combined at 7.53 Mbps where Reliance Jio, Vodafone, Idea, and BSNL recorded speeds of 5.47 Mbps, 5.20 Mbps, 4.92 Mbps, and 2.70 Mbps respectively.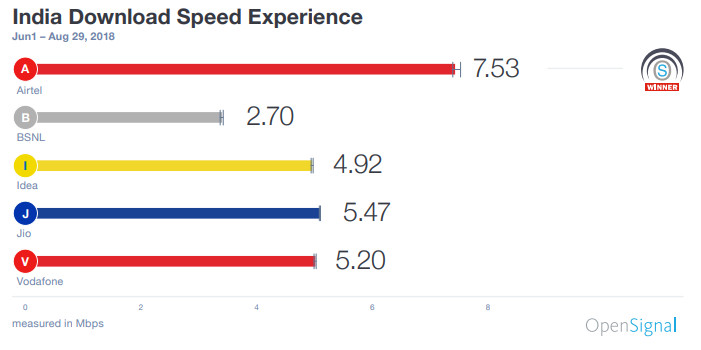 The report states that Airtel saw a growth of 25% in the past 6 months to reach 7.5 MBPS download speed. When only taking the 4G download speeds into consideration, Airtel led still with 9.96 Mbps speed where Vodafone and Idea's 4G download speeds were faster than Jio's speed of 5.47 Mbps. Airtel bagged top position in 16 circles while drawing in two others.
It has the highest score in Orissa at 9.88 Mbps, while it tied with Jio in Himachal Pradesh and with Idea in West Bengal. Elsewhere Vodafone emerged a leader in Gujarat, and Reliance-backed Jio came top in Jammu and Kashmir as well as in Uttar Pradesh (East). Jio's speed drew with Idea in Uttar Pradesh.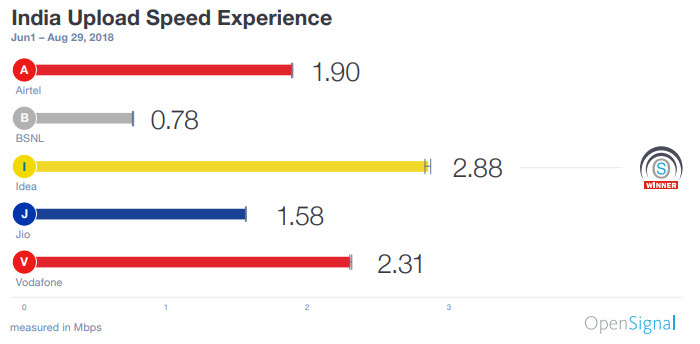 In terms of upload speeds, 3G and 4G speed of Idea won with around 2.88Mbps speed which is 15% faster than its closest rival Vodafone in 3G and 30% faster in 4G. Vodafone, Airtel, Jio, and BSNL recorded overall upload speeds of 2.31 Mbps, 1.90 Mbps, 1.58 Mbps, and 0.76 Mbps respectively. The idea led in close to 10 circles across India and drawing in a further six.  Idea achieved its best average score of 3.93 Mbps in Punjab.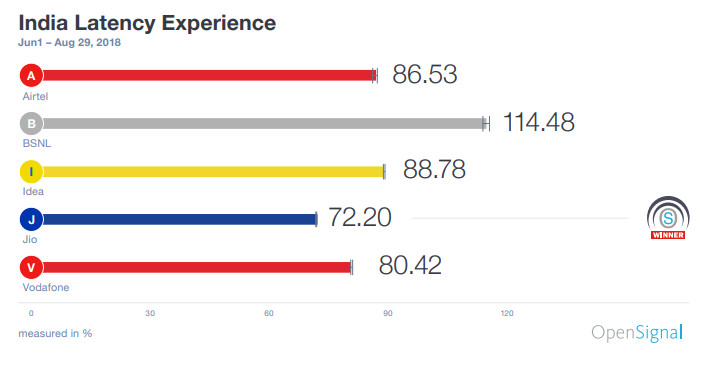 As per the report, Jio won in the latency experience segment with an average score of 72.2 milliseconds (ms), an 8ms improvement on its closest rival Vodafone. Vodafone's 3G latency score of 101.70 was over 20ms better than Airtel's 123.99. Jio's average 4G availability score across all 22 circles was 96.7%. OpenSignal's report is based on a period from June 1st to August 29th, 2018 with over 10,509,371,943 measurements across 1,769,711 unique devices.