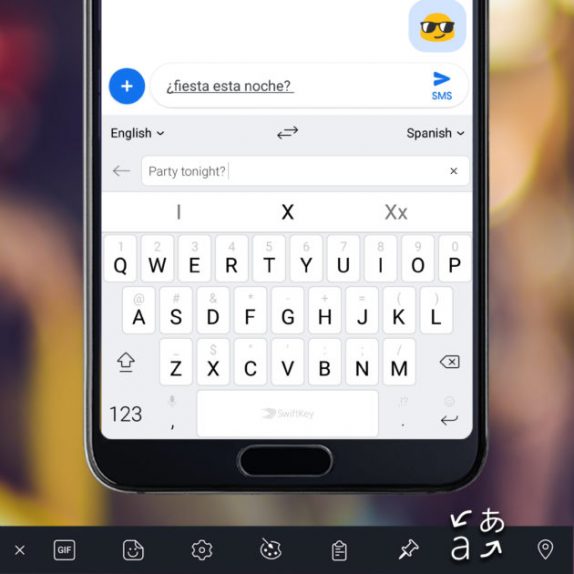 Microsoft today announced that it is integrating its Translator within Swiftkey keyboard for Android. The Translator uses artificial intelligence to provide translations for more than 60 languages.
This real-time translation comes handy especially if you have friends speaking a different language. Once users tap the Microsoft Translator icon on the SwiftKey keyboard, the app translates as you type and translates incoming messages that users copy. Users do not have to leave the keyboard in order to do the translations.
The app also remembers users' preferences, eliminating the need to scroll through the full list of the more than 60 available languages to select which languages to translate to and from each time the feature is engaged. This translation is also available offline for users who have also downloaded the Microsoft Translator app.  Microsoft Translator is a part of Azure Cognitive Services, a collection of AI algorithms. The translation feature is currently available for Android.
Colleen Hall, senior product manager, SwiftKey said:
We wanted to make it really easy for users to be able to translate as they type and to be able to translate incoming messages. We have always had a strong multilingual offering. Now we are bringing Translator to that as well.