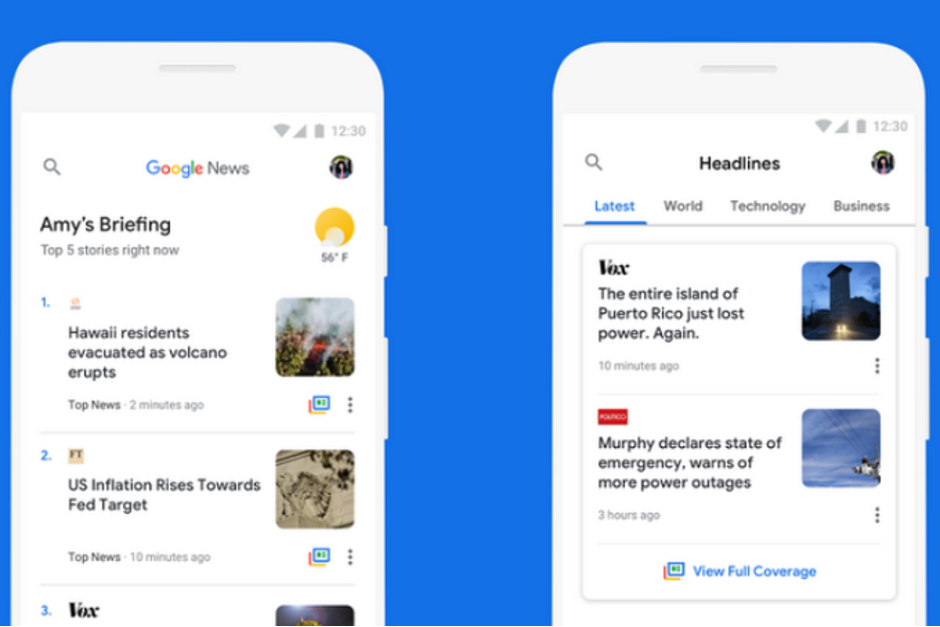 Back at Google I/O, search engine giant announced some features and enhancement for Google News. Today, Google has announced new data-saving changes for the News app, which is expected to serve those with low internet connectivity.
In the upcoming weeks, Google News will be updated with four new features to save data over a cellular connection. From today, Google News will offer four core features that help the users who are using a lighter connection, including those with Android (Go Edition) phones:
When applicable, videos in the app will open in YouTube Go, ensuring that it's delivered in a lightweight yet clear format. Videos won't auto-play, saving precious data.
Newscasts (previews of a story) will adapt to become more text-focused, saving your data.
Images are compressed and can be fully loaded with just a tap. Videos and gifs will also not auto-play. Plus, less data will be cached and saved on your device.
Many articles can be saved for consuming in offline mode, easily downloaded over Wi-Fi for reading later.
These four core features will be turned on automatically depending on your connection and your device. These features will roll out over the coming weeks to users around the world, ensuring that everyone has access to the news.