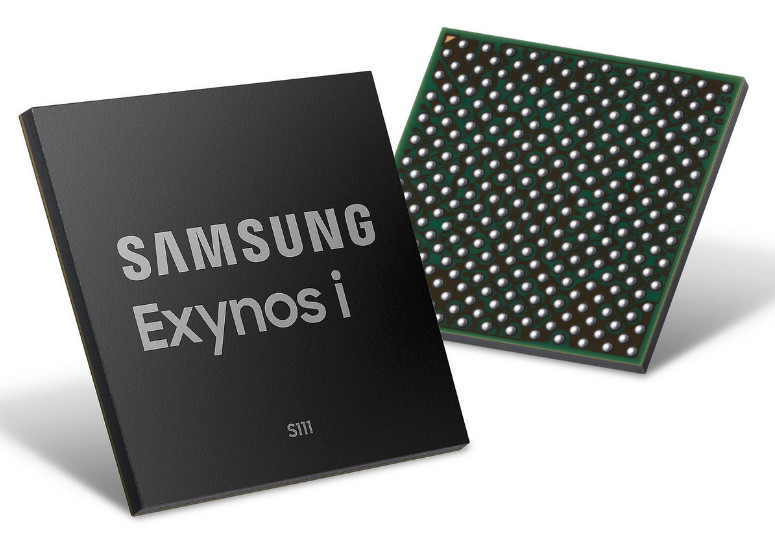 Samsung has announced Exynos i S111, its latest narrowband (NB) Internet of Things (IoT) solution optimized for real-time tracking applications like safety wearables or smart meters offering extremely wide coverage, low-power operation, accurate location feedback and strong security. It includes modem, processor, memory and Global Navigation Satellite System (GNSS) for connected devices.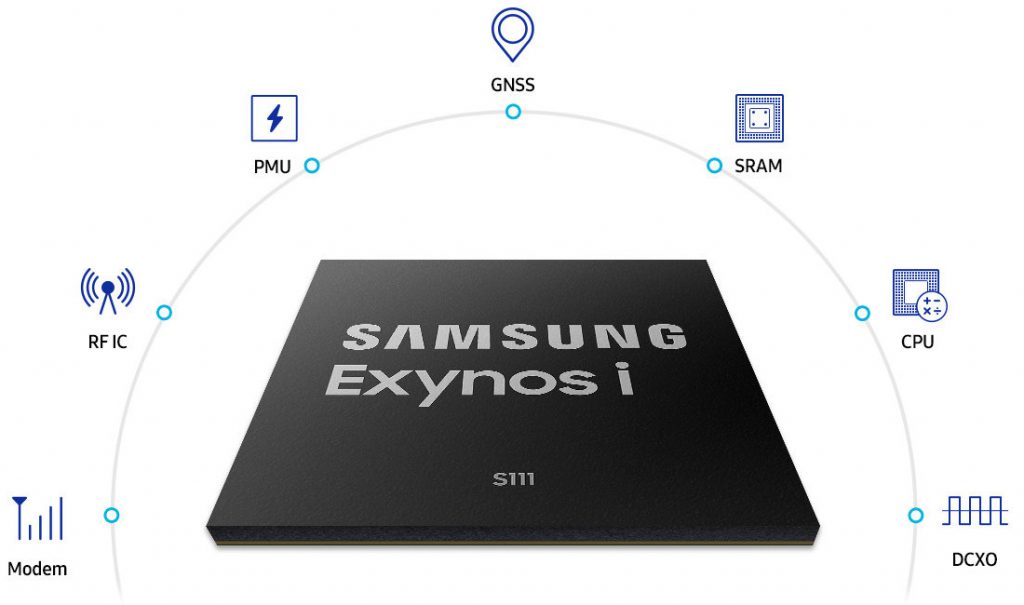 Samsung Exynos i S111 specifications and features
CPU – Cortex-M7 200MHz;  On-chip Memory – SRAM 512KB
Modem – LTE Release 14 NB-IoT
Interface – USI, UART, I2C, GPIO, eSIM I/F, SDIO(Host), QSPI(Single/Dual/Quad IO mode), SMC
Security – eFuse, AES, SHA-2, PKA, Secure Storage, Security Sub-System, PUF
GNSS – GPS, Galileo, GLONASS, BeiDou
Designed to connect things that are located in remote areas. To connect in these areas that are located far from the wireless communication base station, the Exynos i S111 utilizes low frequency bands which have excellent performance in terms of coverage.
Samsung's advanced algorithms for wider coverage and GNSS for accurate real-time tracking.
Integrates an on-chip security sub-system and a PUF security solution along with diverse components such as CPU, RF IC and SRAM in a single chip.
Offers efficient cellular connectivity with downlink speed of up to 127kbps and uplink speed of up to 158kbps
Utilizes narrowband or signals over a narrow range of frequencies for massive yet efficient machine-type communication.
With NB-IoT, a battery life of more than 10 years can be supported for a wide range of use cases.
Designed to operate with extremely low power consumption. With dynamic frequency scaling for CPU and interface, it features PSM (Power Saving Mode) that allows user equipment notify its indefinite dormant state to the network and eDRX (extended Discontinuous Reception) that enables user equipment to sleep without regular network check-in for up to 40 minutes.
Utilizes two different positioning technologies for accurate user equipment tracking in real-time. Global Navigation Satellite System (GNSS) that supports GPS, Galileo, GLONASS, and BeiDou. Observed Time Difference of Arrival (OTDOA) that utilizes positioning reference signals transmitted in the downlink to enhance positioning information. This enables diverse tracking applications for connected things such as bike sharing, kids tracker​ and livestock monitoring services.