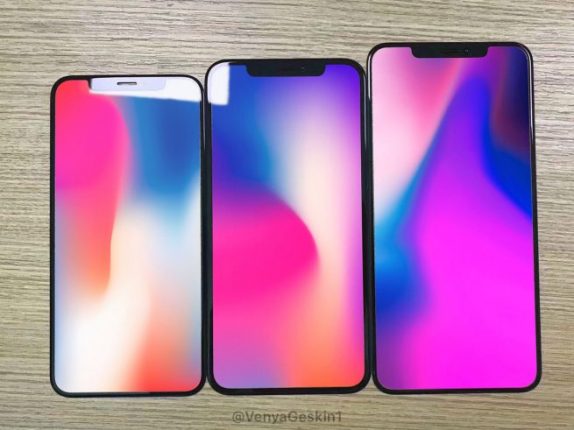 It is a known fact that Apple will be introducing three new iPhones later this year including a 6.1-inch, 6.5-inch iPhone X Plus, and a 5.8-inch iPhone. It is also reported that the 6.1-inch could be priced as low as $550, but according to the industry analysis by TrendForce, the 6.1-inch LCD iPhone with a starting price of around $699 to $749, slightly higher than the expected $550.
This pricing strategy could be a response to lower than expected iPhone sales last year. The move might be because of the fierce competition from Chinese brands that have expanded their market shares. It is also expected that all three models will feature Face ID. TrendForce predicts the "budget" LCD device will be Apple's main device in terms of production share.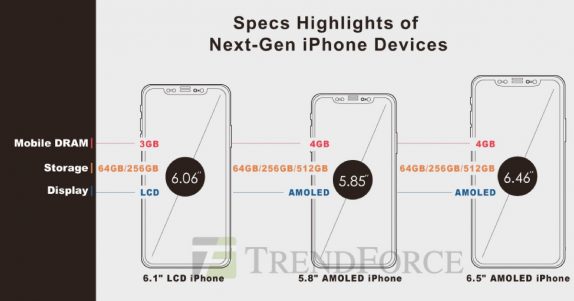 Furthermore, the 5.8-inch device will have a lower starting price of $899 to $949, while the 6.5-inch device will be focusing on the premium segment with a starting price of $999. The current-generation iPhone X, which starts at $999, will enter its 'end of life' mostly because of the similarity in specs. The 2018 OLED models could have a 512GB variant with support for Apple Pencil, falling in line with the previous reports.
The Cupertino company is also having talks with supply chain partners seeking a reduction in the cost of components. This would help Apple lower its bill of materials for the new models while reducing the pricing of the iPhones. The RBC Capital Markets analyst Amit Daryanani believes the second-generation iPhone X will start at $899, down from $999.
TrendForce expects the production volume of the three new iPhones to be around 83-88 million units. However, the sales volume of iPhones in 2018 is expected to remain flat or grow marginally by 2 to 3%. The two OLED models have been assembled by manufacturers since late July, while the assembly of the LCD models is scheduled for mid-September. Apple is scheduled to launch the three new iPhones in September.