Intel is prepping very hard to bring their latest mainstream processor lineup for release soon. The new 9th Gen processors will come with more cores and faster clocks, all thanks to improvements in the 14nm process node. Now according to a new report, the details about the new processor's launch and the availability in retail channels is out in the open. 
According to the report, Intel To Launch 9th Generation Unlocked Processors Including Flagship Core i9-9900K 8 Core, 16 Thread Chip on 1st October. Sources point out that Intel is planning to launch their unlocked SKU family along with the Z390 series on 1st October which does confirm previous rumors.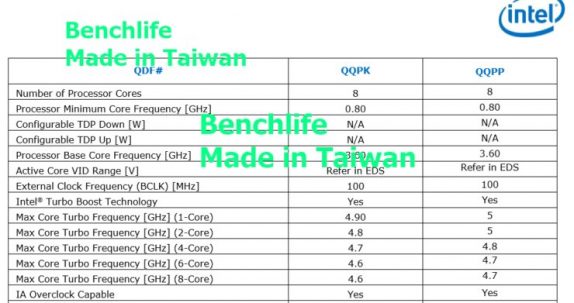 The launch will bring all three unlocked SKUs; the Intel Core i9-9900K (8 core / 16 thread), Intel Core i7-9700K (8 core / 8 thread), and the Intel Core i5-9600K (6 core / 6 thread). According to the embargo document, Intel would first roll out the unlocked SKUs which would eventually be followed by the rest of the 9th generation family which would be introduced in the first half of 2019.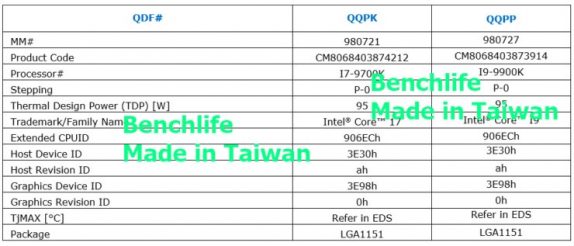 Firstly, the 8 core, 16 thread, Intel Core i9-9900K will be the first mainstream desktop Core i9 part. It is also said to the first Intel chip to boast 8 cores and 16 threads. The chip will feature 16 MB of L3 and will come with an Intel UHD 620 graphics chip. As for clock speeds, it will come with up to 3.6GHz out of the box and 5.0GHz in single and dual core operations.
The top Core i7 will have 8 cores and 8 threads and will have 12 MB of L3 cache. It will have lower threads than the Core i7-8700K but comes with higher core count. In terms of clock speeds, the chip has a base clock of 3.6 GHz and boosts up to 4.9 GHz in single, 4.8 GHz in dual-core, 4.7 GHz in four core and 4.6 GHz in 6/8 core operations.
Lastly, the Intel Core i5-9600K is a 6 core and 6 thread part with 9 MB of L3 cache. It features higher clock speeds of 3.7 GHz base, 4.6 GHz boost (1 core), 4.5 GHz (2 core), 4.4 GHz (4 core) and 4.3 GHz (6 core). The roadmap also shows that the Basin Falls Refresh platform which includes new Core-X processors and X299 refresh motherboards might be introduced in the same month.
It might come with up to 18 core processors with TDPs of up to 165W which is the same as the current generation i9-7980XE processor. Rumors also suggest that 28 core processors will be introduced with the premium High-end family on the LGA 3647 socketed platform.