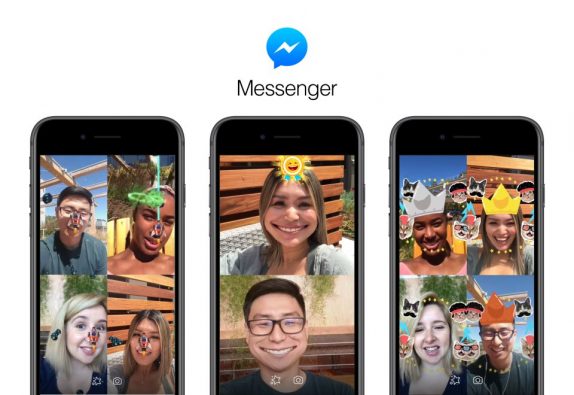 Facebook today introduced a new way to connect with your friends in a video chat with multiplayer video chat AR games. This feature will allow upto six people to play at a time making the gaming experience much more interactive and social.
You can challenge your friends in two new games; who can hold a serious face the longest with "Don't Smile," or see who can better navigate their spaceship with "Asteroids Attack." Facebook also said that it is planning to roll out more games in the coming days including passing a beach ball back and forth with "Beach Bump" and a matching cat game with "Kitten Kraze."
You need to be using the latest version of Messenger to try out these features and to get started, open an existing conversation or find the person or group of people you'd like to chat with and tap the video icon on the upper right corner of the screen. Then simply tap the start button and select one of the AR games. The person or group you are video chatting with will get a notification.
These new experiences were made possible by AR Studio and are here to help you create fun memories with the people you care about most.