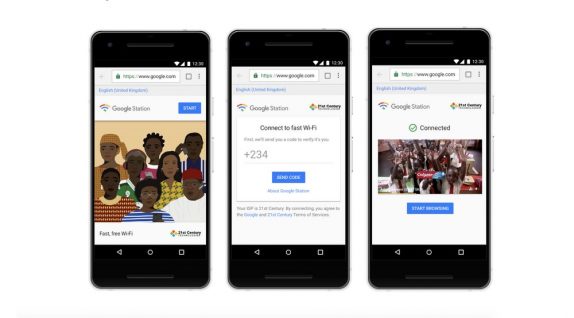 At the Google for Nigeria' event, the company announced that it will soon bring 'Google Station' for Nigeria in partnership with 21st Century which is one of the largest fiber network providers in Nigeria. It also announced a  new feature within Google Go; it can now read web pages out loud and highlights each word so you can follow along.
The Google Station will be rolling out in 200 locations in five cities across Nigeria by the end of 2019. Major sites where Google Station will be present include markets, transport hubs, shopping malls, universities and more. Nigeria becomes the fifth country where the company is launching Google Station, after India, Indonesia, Thailand, and Mexico.
The Google Go feature can now read pages in 28 languages and supports billions of web pages; this feature will be available in the coming weeks. That's not it, Google is also expanding Job Search experiences in 32 new countries in Africa. In Nigeria, it is also launching a new Search experience that allows you to explore health conditions based on symptoms.
As for Google Maps Go, it is launching a new navigation feature so that users with low memory phones or unstable network connections can use turn-by-turn directions whether you're travelling by car, by bus or on foot.