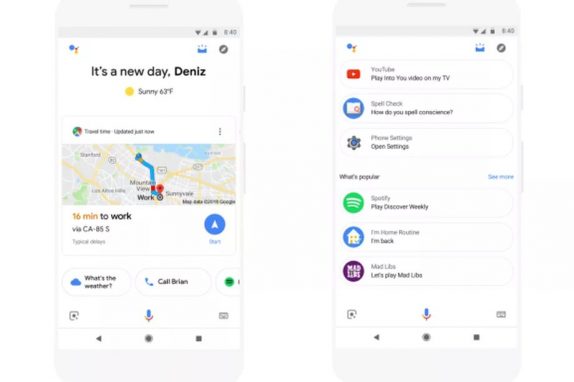 Google today announced that it is rolling out a new visual overview of your day the next when you open the  Assistant app on your Android phone. It will fill it with proactive suggestions and personalized information to help you stay on top of your day.
Google is calling this new addition; 'visual snapshot' and it provides curated, helpful information based on the time of day, location, and your recent interactions with the Assistant. This will be available on Android and iOS devices in all languages supported by the Google Assistant. Google is putting travel times in the center, so you know when to hit the road.
As you scroll down, you'll see your agenda, reminders, restaurant or movie reservations, your favorite stocks, upcoming bills, packages in transit, and suggestions for new Actions you should try. You can access the all-new experience by tapping on the new icon in the top right corner of the screen after you've activated your Google Assistant. In case if you are an iOS user, your personal updates will be shown as soon as you open the Google Assistant app.
Google also said that over time, it would add more features like offering an overview of your notes and lists from Google Keep, Any.do, Bring!, Todoist and others; a new discovery section to help you find activities nearby; reminders on where you parked; personalized recommendations for music and podcasts; and much more.
The Google Assistant can also send proactive notifications on your phone to remind you of important upcoming events. You can get notifications for upcoming bills, packages, flight alerts and more.