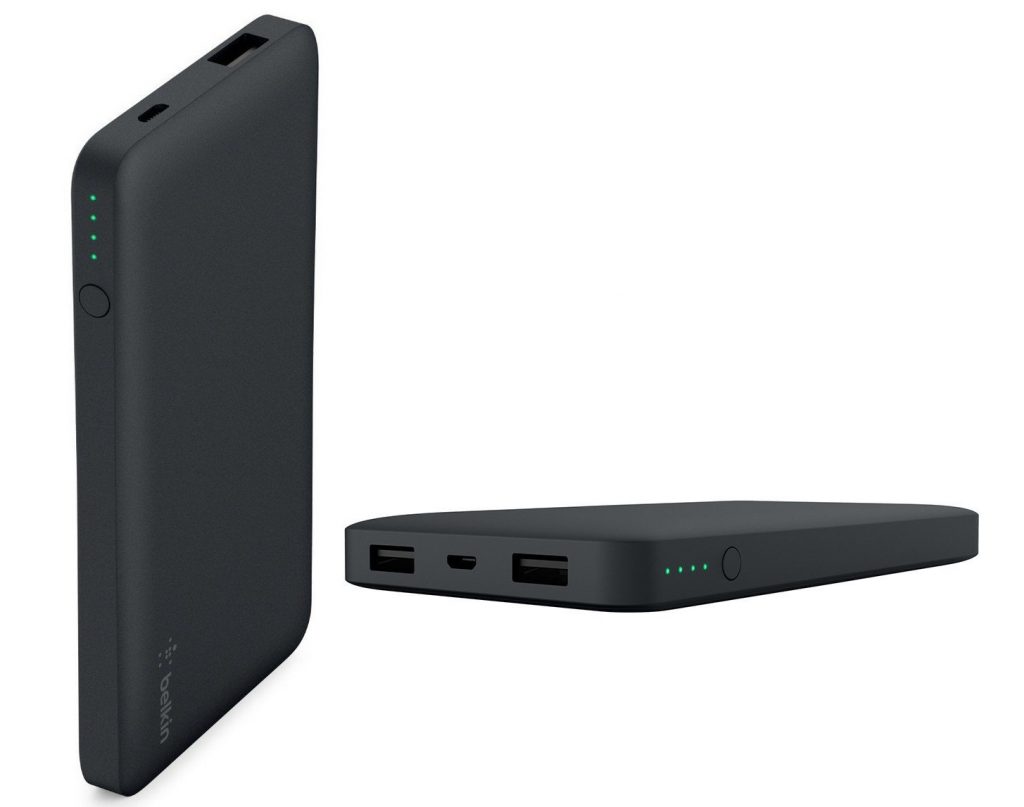 Belkin has launched 5,000mAh and 10,000mAh power banks in the Pocket Power series in India. These have Lithium-polymer battery cell technology, are lighter, thinner and equipped to charge multiple devices.
Highlights of Belkin Pocket Power banks
Built-in safety features protect the device and the consumer
Micro-USB port charges battery pack quickly and efficiently
6-inch micro-USB cable included
4 LED indicators display remaining power level
Plastic casing provides a lightweight solution
5V 2.0 amp total input recharges battery quickly
5V 2.4 amp total output quickly charges devices
1 x universal USB port (5000mAh) / 2 x universal USB port  (10000mAh)
Weight: 132g (5000mAh)  / 222g (10000mAh)
The Belkin Pocket Power 5,000mAh and 10,000mAh power banks are priced at Rs. 2599 and R. 3999, respectively and are available from Amazon.in and Imagine Stores.
Commenting on the launch, Marco Peters, vice president of product management, said:
With the smartphone becoming even more essential in people's lives, not just as a means of communication, but as a camera, music player, navigation system, and Internet-access device, preventing low battery on-the-go is even more important for consumers. Deep consumer insight studies conducted by our teams allow us to understand what consumers need and encourage us to continue to innovate with new materials and technologies.