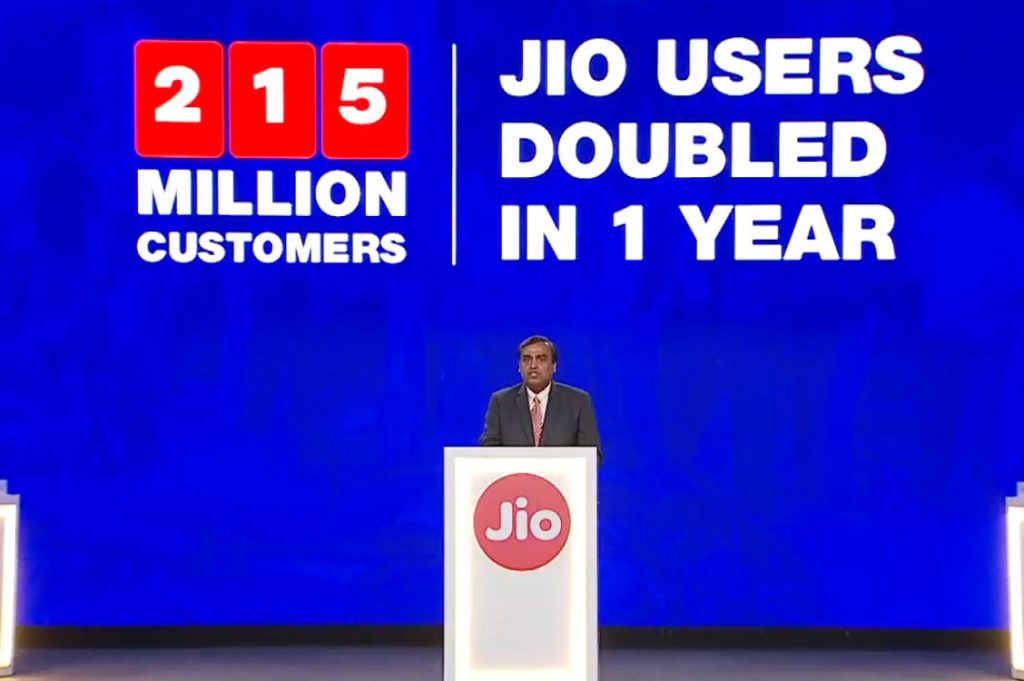 Mukesh Ambani, Chairman and Managing Director of Reliance Industries at the company's 41st annual AGM announced that Reliance Jio has crossed 215 million customers in 22 months of launch, compared to 125 million in July last year. Earlier this year when announcing the financial results, the company said that it had over 186 million customers.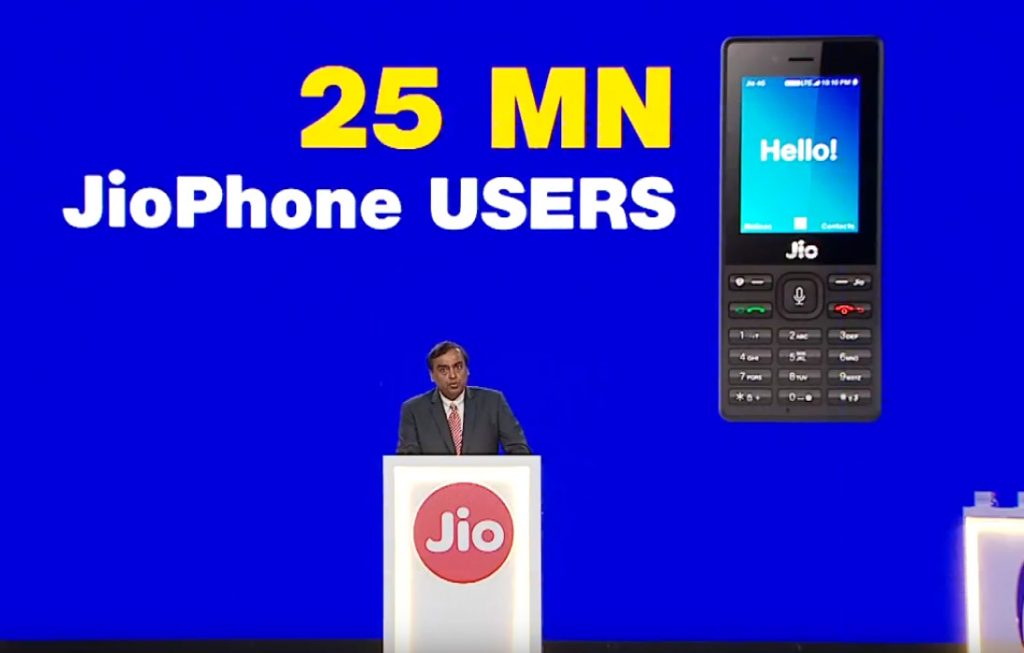 He also said that there are over 25 million JioPhone users in India. He said that Jio users consistently make more than 240 crore minutes of voice and video calls every single day and Jio customers alone are consuming over 240 crore GB of data a month, including 340 crore hours video every month, almost double compared to last year. Jio 4G now cover 99% of population in India, as it has promised.
He said that the company over the past 12 months have more than doubled the network capacity. Even after serving the needs of its 215+ milion customers, the capacity utilization of the Jio network is less than 20%.
Which means, the company can multiply its customer base without additional investment.  The company said that it is working tirelessly to satisfy the 1% of population which is left out.