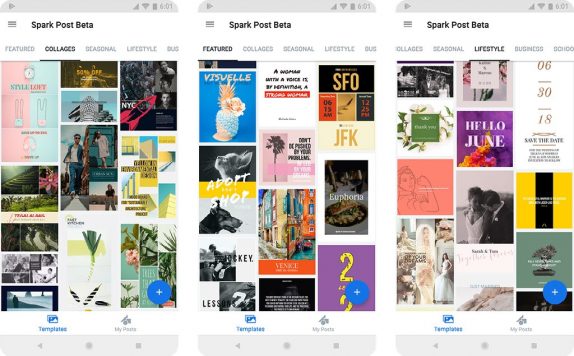 Adobe today has finally released the Spark app for Android in beta, the app was available on Web and iOS for a while now. It is the company's storytelling app that includes 'Page,' 'Post,' and 'Video.' The app can create collages, flyers, and social posts based on a set of templates.
The company says that the Spark Android beta features of the web and iOS apps and it plans to add animation/text effects, a hex color picker, Adobe Stock integration, custom size options, and more in the future. However, it will eventually include paid features like the ability to add your own logo, fonts, and branded templates.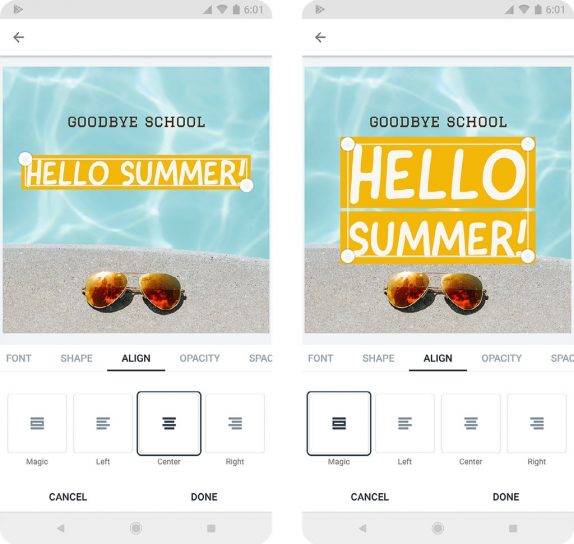 It will have access to the same set of fonts, shapes, color palettes, design filters, templates that are available on iOS and web. You can turn your text and photos into pro-level graphics by applying design filters that will get you thinking like a graphic designer and done in a flash. As for the features that will be coming; the company says that the Spark app will soon get icons library, hEX color & custom color picker, custom size, duplicate, animation, text effects, multiple text styling, Adobe Stock integration. You can download the Adobe Spark beta app for Android from Play Store here.
Adobe has also pushed an update to the Lightroom CC Android app; the new update adds the ability to sync presets and profiles (both custom-created and third-party ones) across all your devices including Lightroom for Windows, Mac, iOS, and Android.