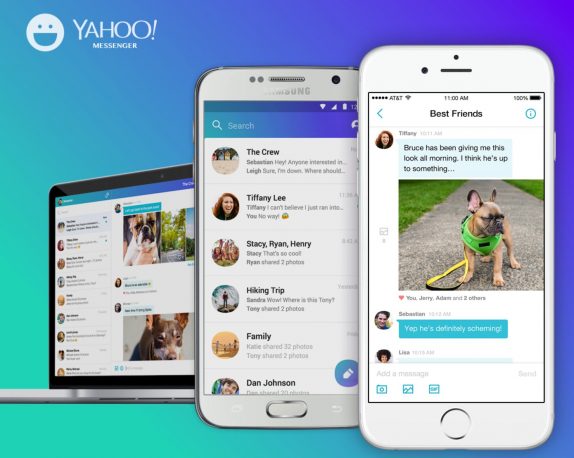 Oath Inc today announced that it is shutting down Yahoo Messenger on July 17th and until then you continue to use the service normally. Yahoo Messenger is one of the first instant messaging apps on the market. The company says your Yahoo ID remains intact for other services like Mail and fantasy sports.
While the company isn't specific about the shutdown but given the dominance of the WhatsApp, Facebook Messenger, and other chat applications it is understandable. Oath had also shut down AIM's AOL Instant messenger back in December last year. The company says that as communications landscape continues to change, it is focusing on building and introducing new communications tools that better fit consumer needs.
Squirrel is a group messaging app that Yahoo started testing last month, so this new app will be replacing Yahoo messenger. The company mentioned that users can download the chat history on Messenger for the next six months from here. But the files can be saved locally but can't be imported to other platforms.
Yahoo regarding the shutdown has said:
There currently isn't a replacement product available for Yahoo Messenger. We're constantly experimenting with new services and apps, one of which is an invite-only group messaging app called Yahoo Squirrel (currently in beta).