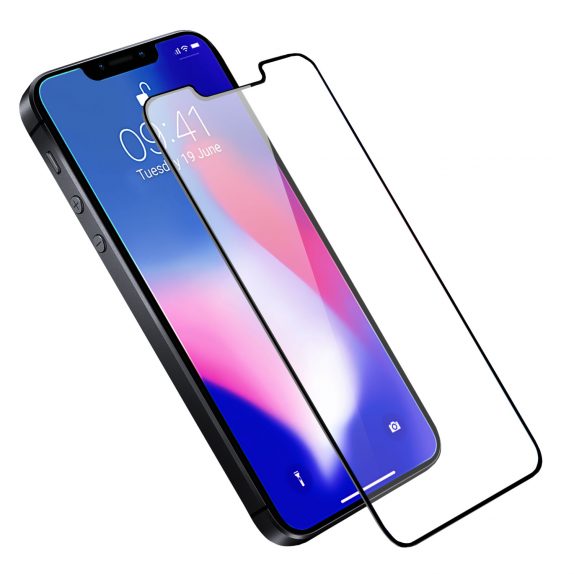 Apple iPhone SE 2 has made news a bunch of times in the past, though Apple is tight-lipped about it like always, the rumor mill never rests. Back in May, we have seen the SE 2 renders with iPhone X-like bezel-less and notch display and today in what appears to be the screen protector of the SE 2 has surfaced online sitting next to the iPhone X. 
iPhone SE 2 (left) iPhone X (right) screen protectors. SE appears to share the design, however smaller notch. pic.twitter.com/PCJaPkgAOR

— Sonny Dickson (@SonnyDickson) June 1, 2018
Apple uses the notch area to accommodate the front camera and Face ID, it might be safe to assume that the iPhone SE 2 might also feature the Face ID unlocking system bidding farewell to TouchID. As you can see from the leaked image, the notch area is smaller when compared to the iPhone X this presumably means that the phone will have a smaller form factor. The device's notch will be around half as wide as the one on the iPhone X.
It is also hard to imagine Apple would include Face ID on the iPhone SE 2  without hiking up the price significantly. With Apple including the feature on a phone that costs around $350, there's also a risk of cannibalizing the sales of the iPhone X, which starts at $999. On another note, yet another inclusion to the rumor mill is coming from the very famous Geskin who has posted the alleged contract related information of the iPhone SE 2 that also gives away the design of the phone in its full glory. The Geskin leaked render of the iPhone SE 2 perfectly matches with the surfaced screen protector.
This is allegedly coming from JCDecaux where adverts and rough drafts approves. "Jun.15/18" 🤔 pic.twitter.com/22A2OioflH

— Ben Geskin (@VenyaGeskin1) June 1, 2018
Interestingly, the contract based material of the SE 2 shows June 15th, 2018 date, meaning that the phone might be available from June 15th, so it is safe to assume that the company might introduce the phone at WWDC event on Monday. As for the specifications, the iPhone SE 2 is said to be powered by the Apple's A10 Fusion chipset, 2GB RAM with 32GB and 128GB storage capacities. It is said to feature a 12MP rear camera, 5-megapixel front camera, and a slightly larger 1,700 mAh battery.