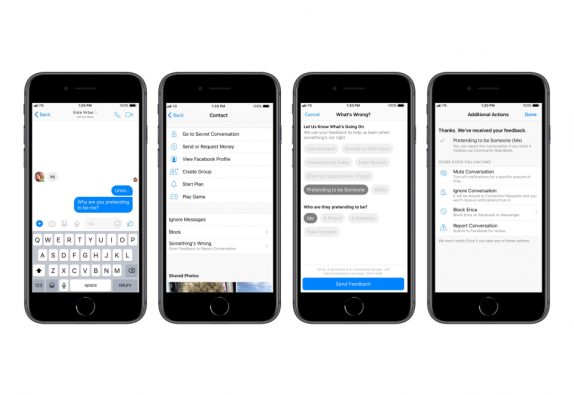 Facebook's Messenger platform never had any means of reporting content that violates any policies within the app except via the Facebook reporting tools or Messenger web. Today the company is giving access to the reporting tool directly from any Messenger conversation on iOS or Android.
Geplaatst door Messenger op maandag 14 mei 2018
To report, you can tap the name of the person or group with whom you're having a conversation; scroll to 'Something's Wrong' and then select from several categories such as harassment, hate speech, or pretending to be someone else. Furthermore, you can also choose to ignore or block the person you are reporting. Facebook will send a confirmation after you submit your report.
This should make it easier and faster to report things for Facebook's Community Operations team to review. They review reports in over 50 languages. The company is encouraging users to start using the reporting tools.