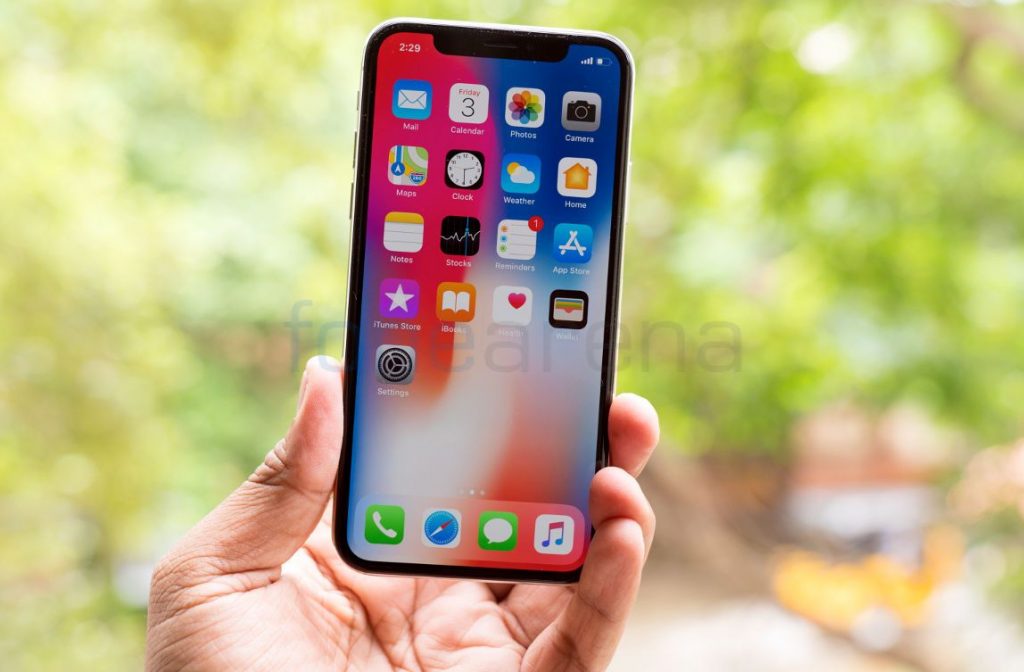 Earlier this week IDC reported  that  global smartphone shipments reached a total of 334.3 million units during the first quarter of 2018. Now Strategy Analytics has reported that global smartphone shipments reached 345 million units in Q1 2018. Despite the claims of being on the costlier side, the Apple's iPhone X becomes the best selling model with shipping touching an impressive 16 million units during the quarter.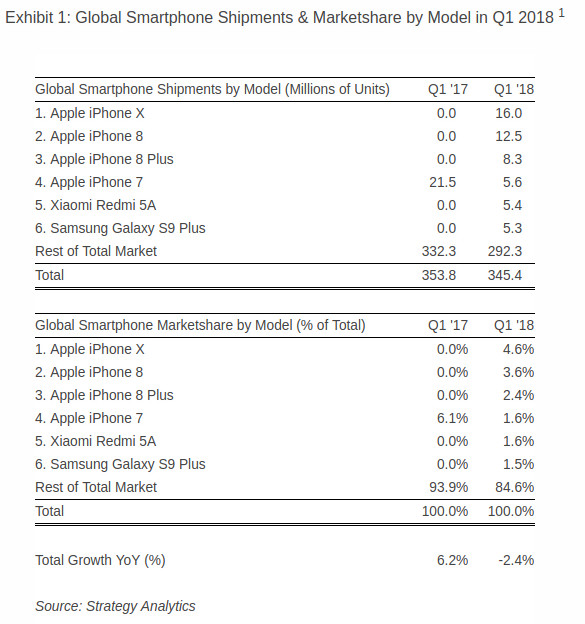 As for the Android side of things, the Xiaomi Redmi 5A and Samsung Galaxy S9 Plus retained the world's top-selling Android smartphone models position. The top-six most popular models together accounted for 1 in 7 of all smartphones shipped worldwide during the quarter. The Xiaomi Redmi 5A shipped 5.4 million units and grabbed the fifth place and accounted for 2% market share worldwide in Q1 2018.
A good 5.3 million Samsung Galaxy S9 Plus units were shipped in Q1 2018 and restricted its place to sixth place and accounted for 2% market share worldwide in Q1 2018. Samsung's flagships started shipping towards the end of the Q1 and yet it grabbed the top spot. There is also a possibility that S9 Plus might become the best-selling Android smartphone globally in the second quarter of 2018.
Despite being old, Apple's iPhone  Apple iPhone 7 managed to grab the top-selling model even in Q1 2018. Apple's iPhone 8 and 8 Plus have also managed to grab a spot in the top.
Juha Winter, Senior Analyst at Strategy Analytics said:
We estimate the Apple iPhone X shipped 16.0 million units and captured 5 percent market share worldwide in Q1 2018. For the second quarter running, the iPhone X remains the world's most popular smartphone model overall, due to a blend of good design, sophisticated camera, extensive apps, and widespread retail presence for the device. Apple has now shifted almost 50 million iPhone X units worldwide since commercial launch in November 2017. The Apple iPhone 8 and iPhone 8 Plus shipped 12.5 and 8.3 million units, respectively, for a second and third place. The previous-generation iPhone 7 shipped a respectable 5.6 million units for fourth place. Combined together, Apple today accounts for four of the world's six most popular smartphone models.