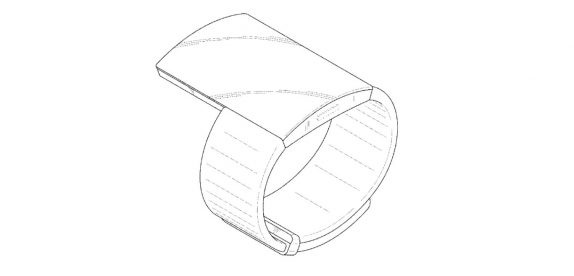 Samsung has filed a patent at the U.S. Patent and Trademark Office and was published under the title and patent number US D813,864 S "Wearable Electronic Device." Going by the patent sketch, it appears to be a wearable with an extended display. Like always, the patents aren't the accurate representation of what the company might have imaged for. 
The patent sketch shows the watch band and it is also curved in a way that, when worn, it attaches to wearer's arm, extending down the arm toward the elbow. The band seen in the drawings seems to slide along a double loop. You can also see the Samsung's signature oval-shaped button on the watch frame, much like how it is seen on the Samsung's smartphones.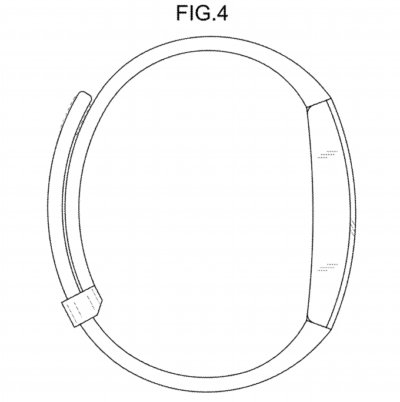 With Samsung pulling off a foldable smartphone that is due sometime this year if things go right, a wearable with a curved display is no surprise especially coming from Samsung. Either way, we see these types of patents showing up every now and then, so there's no way to tell if they will ever see the light in the day. Given that there is no much description accompanying the patent, we advise you to take this development with a pinch of salt until Samsung practically decides to make this happen.