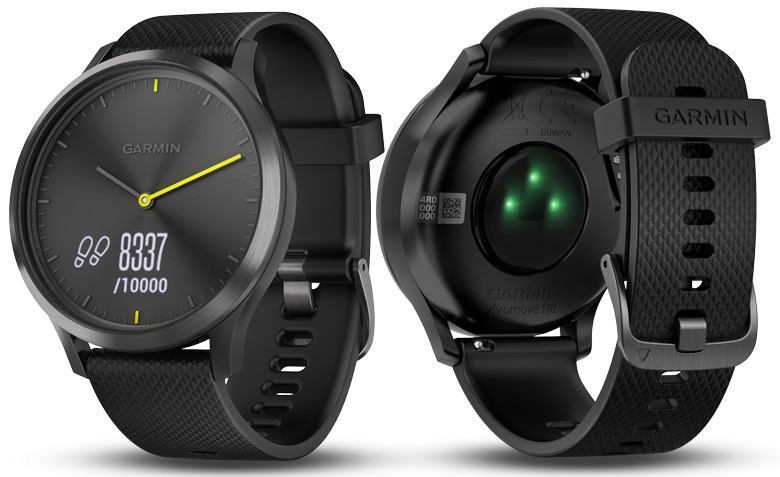 Garmin today launched the Vivomove HR Analog Digital Smartwatch in India. It features a crystal touchscreen with a discreet display, meaning the precision hands show the time and dynamically move away when you swipe through your messages, heart rate, and other features.
The smartwatch is capable of monitoring heart rate 24X7 continuously and has wellness monitoring tools such as all-day stress tracking and relaxation timer that will help you manage your stress levels and maintain a healthy lifestyle. It also includes other fitness tracking options like steps taken, calories burnt, distance traveled, and heart rate.
The smartwatch can last up to 5 days in smart mode and up to 2 weeks in watch mode. It automatically starts and stops the activity timer each time you begin walking. Other features like smart notifications, weather, find my phone, music control, find my watch are all accounted. It is compatible with iPhone, Android, and Windows.
The Garmin Vivomove HR Analog Digital Smartwatch comes in black color and large size and is priced at Rs. 15,999. It is available at select Helios stores and will soon be available in all the leading e-commerce portals such as Amazon.in.
Commenting on the launch of Vivomove HR, Mr. Ali Rizvi, National Sales Manager Garmin India said:
We are very happy to announce the launch of Vivomove HR in India. A unique feature of Vivomove HR is that the watch hands dynamically move out when you interact with the touchscreen and then move back to the correct time when you are done. It is sure to win the heart of fitness enthusiasts who don't like to compromise on fashion.