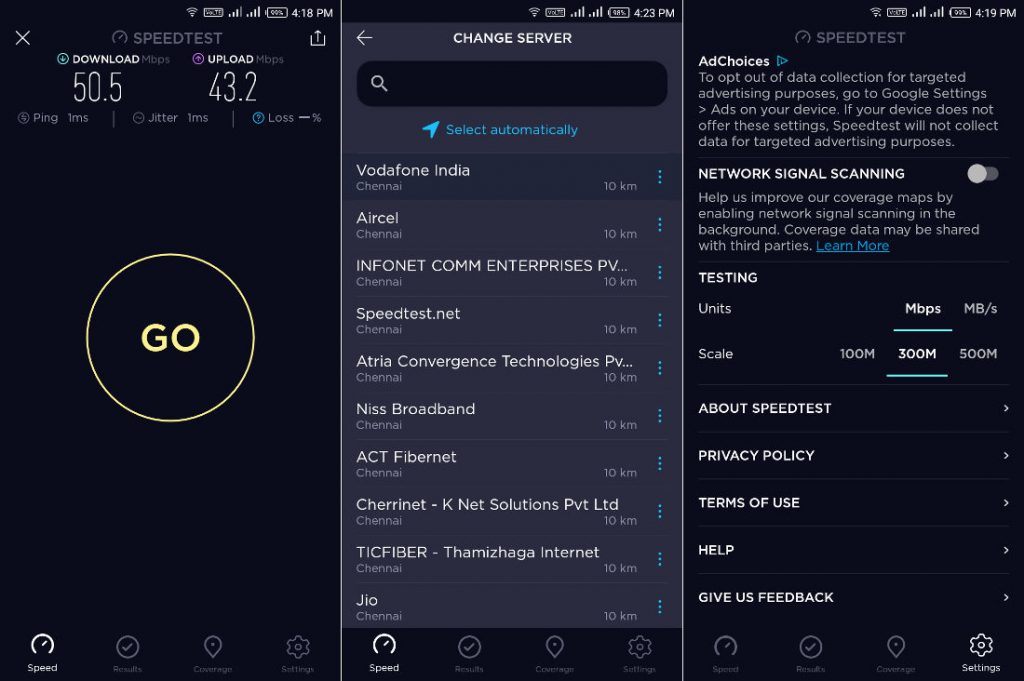 Speedtest app is one such application we turn to test out internet speeds be it broadband or LTE speeds. The company today has rolled V4.0 that brings brand new design reminiscent of iOS that received the update back in December. This is the first major design change for the Android app since I have been using the old design with yellow Begin test button.
The new interface is much more refined, clean with a dark navy-indigo background, similar icons, and thinner fonts. According to the changelog, the app brings all-new design with improved user experience, it now measures packet loss & jitter. The U.I now makes it easier server selection with built-in search and also adjust the Speedtest gauge to use Mbps or MB/s, or increase the scale for higher speed connections from the settings.
The navigation bar menu now doesn't have the 'about' icon instead it just retains the Speed, Results Coverage, and Settings. The new interface subtly displays the speed results, however, we would have liked if it had a slightly bold font. The update is now available on Play Store, if you're not able to see the update, you can always grab the APK and side-load it.