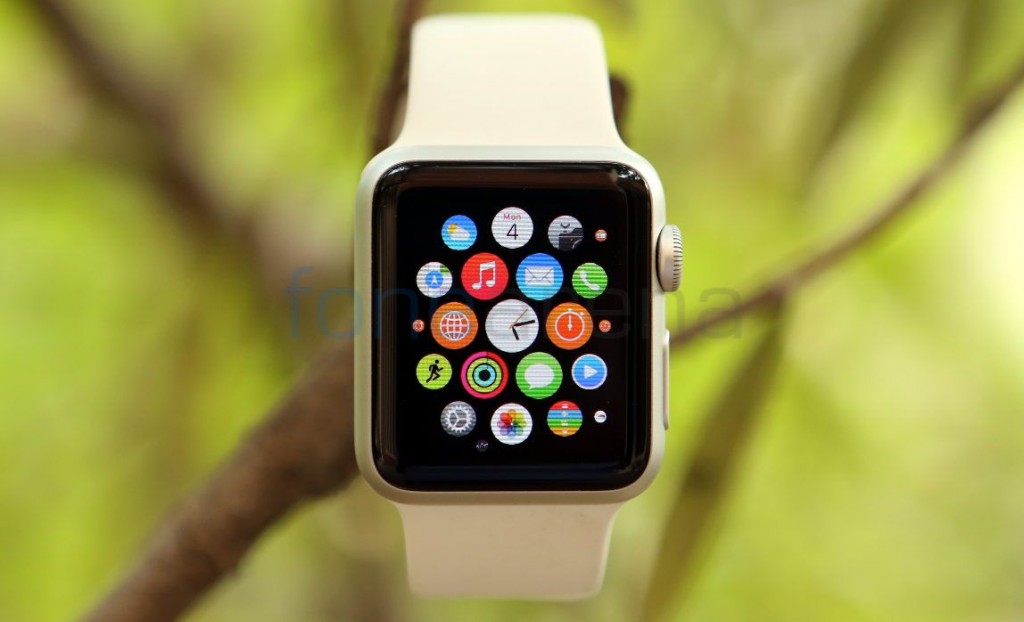 According to IDC, the worldwide wearables market continued to grow in both the Q4 and whole of 2017 with the total shipments reaching a new record. Apple moved past Fitbit and Xiaomi to become the leader in the wearable market worldwide. The total volumes of the quarter reached 37.9 million units, which is up 7.7% from the 35.2 million units shipped YoY.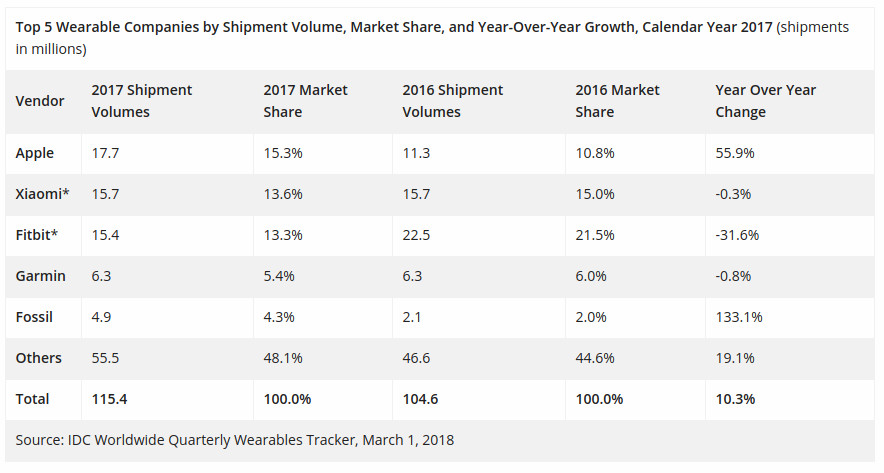 As for the whole full year, the total wearable device shipments reached 115.4 million units, up 10.3% from the 104.6 million units shipped in 2016. However, the 10.3% year-over-year growth in 2017 is a marked decline from the 27.3% growth we saw in 2016. Apple after spending very close to Fitbit in the second position for several quarters has taken the first position. Watch series 3 with LTE connectivity made a huge difference.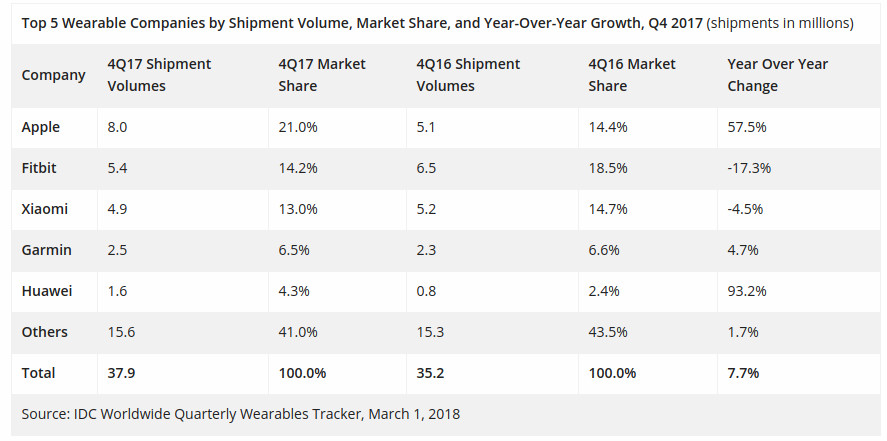 The company shipped a total of 8 million units in Q4 2017 with a market share of 21% and has seen shipments of 17.7 million units for entire 2017 with the market share of 15.3%. On the other hand, Fitbit shipped 5.4 Million units with the market share of 14.2%. While Xiaomi restricted to 3rd position with 4.9 million units and a market share of 13%. Garmin, Huawei and other follow in 4th, 5th and 6th position.
However, if we consider the entire year's data, Xiaomi takes the second place with 15.7 million units and 13.6% market share. While Fitbit claims the 3rd position with 15.4 Million units and 13.3% market share.
Ramon T. Llamas, research director for IDC's Wearables team said:
The 10.3% year-over-year growth in 2017 is a marked decline from the 27.3% growth we saw in 2016. The slowdown is not due to a lack of interest – far from it. Instead, we saw numerous vendors, relying on older models, exit the market altogether. At the same time, the remaining vendors – including multiple start-ups – have not only replaced them, but with devices, features, and services that have helped make wearables more integral in people's lives. Going forward, the next generation of wearables will make the ones we saw as recently as 2016 look quaint.