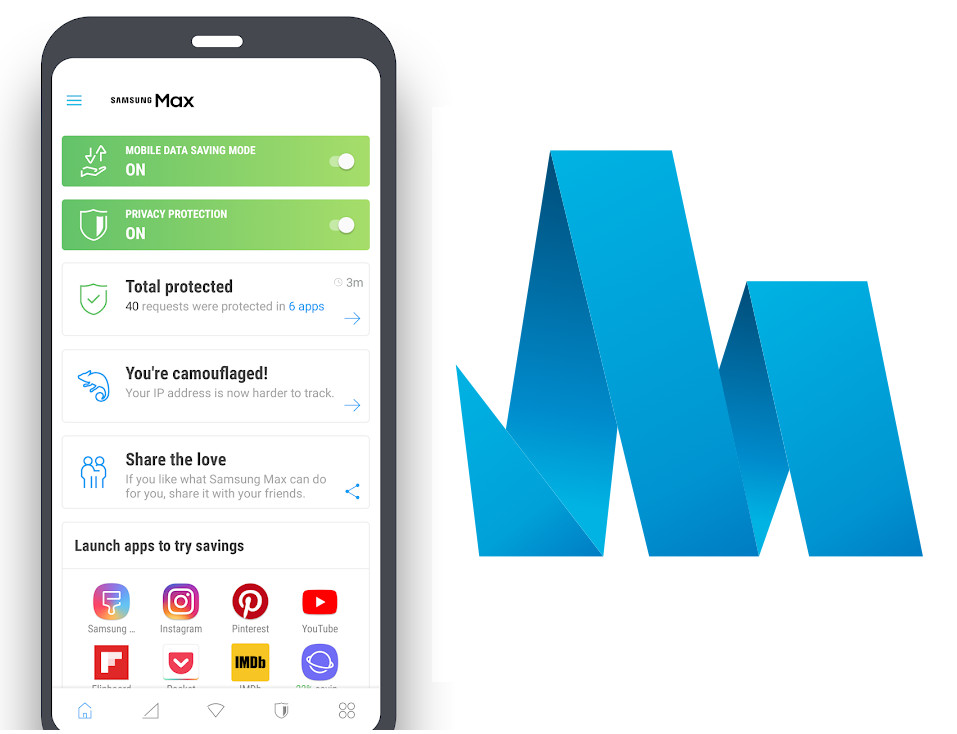 Opera introduced Opera Max, data savings app in the U.S. and Europe in 2014, which was launched in India in 2015. In the same year Samsung introduced Galaxy J2 with Ultra Data Saving mode powered by Opera Max and started adding the feature in other budget and mid-range smartphones. Last year Opera discontinued the app and said that it will not get any update.
Today Samsung has took over the app and renamed the app as Samsung Max so all the existing users who updates the app will see the change. Samsung says that the upgraded version will now get updates from Samsung and will feature improved Data Saving and Privacy Protection Mode, along with an enhanced design and user experience.
Samsung also said that the app will now be available only for select Samsung smartphones and non-Samsung smartphone users will be not able to use it after the application.
It also said that Samsung Max will come preloaded on all Galaxy A and Galaxy J series smartphones in India, Argentina, Brazil, Indonesia, Mexico, Nigeria, South Africa, Thailand and Vietnam. It is also available for download via the Google Play or Galaxy Apps stores on additional Samsung devices.