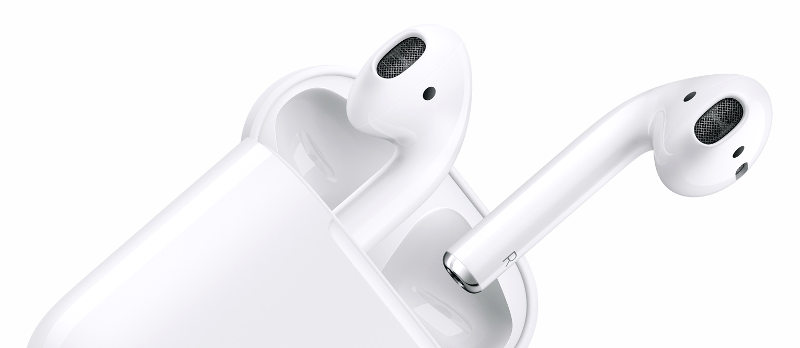 Apple is said to be busy working on a new AirPods with 'Hey Siri' support and water-resistance that are expected to launch later this year. The new AirPods said to feature a new wireless chip according to a report from Bloomberg. 
With Hey Siri integration, users can now communicate with Apple's voice assistant hands-free which is an improvement over the current AirPods hardware which needs a double hardware tap. Going by the reports, Apple is going all out with the upcoming AirPods and is aggressively advancing the AirPods line. Though we still don't know how often Apple is planning on releasing the new model.
Hey-Siri integration is said to make it easier to control their music and adjust volume, assuming the assistant is responsive in helping out users with their needs. With the current design, users need to you have to double-tap an earbud, wait for a chime, and then send a request to Siri. Furthermore, the upgraded wireless chip in the AirPods 2 could be the 'W2 chip' seen in Apple Watch Series 3. Though the current models can withstand in rain to some extent, they still aren't fully waterproof, but the upcoming model will include formal water resistance.
However, the report doesn't speak about any launch date, but should be out sometime this year. Earlier report from KGI Securities analyst Ming-Chi Kuo said that the second-gen Airpods will be introduced in the second half of 2018.