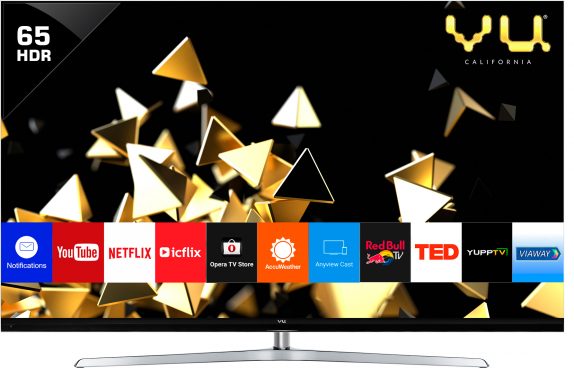 Vu today has launched the 65 and 75-inch Quantum Pixelight LED Tv in India. The TV comes with 1500 nits brightness making it the brightest LED TV in this segment. The LED panel promises to deliver an immersive life-like TV viewing experience with its vibrant color gamut and impressive picture quality using quantum pixel technology.
The new Vu LED TV packs a pure Metal Industrial Design with Quantum Pixelight Optical Layer and Quantum Pixelight LED focuses On Colour and Contrast. The Ultra Contrast with Local Dimming combined with 55,000 sound holes to ensure rich and clear sound. It is also capable of providing 4K streaming and one-touch access to Netflix and YouTube.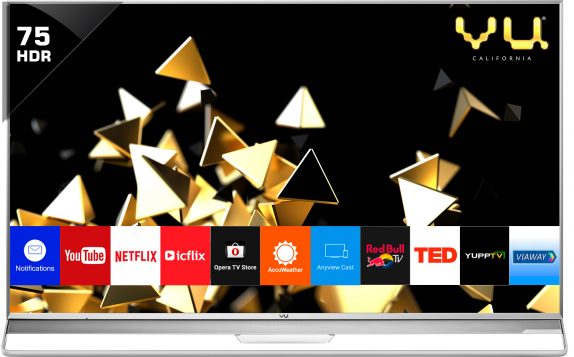 The Vu TV boasts of a picture quality consisting of '4 Ultras'- Ultra HD, Ultra Colour, Ultra Contrast with local dimming, and Ultra Motion. The TV also supports dynamic Dolby audio effect powering through 55,000 sound holes. The Vu Quantum Pixelight 65 and 75-inch 4K LED TVs are already available and are priced at Rs. 2.6 lakhs and Rs. 4 lakhs respectively, but you can get it for Rs. 1,51,999 and Rs. 3,19,999, respectively from Flipkart.
Commenting on the launch, Devita Saraf, Founder, and CEO said:
Our latest Vu Quantum Pixelight LED TV is powered by 1500 nits offering viewers a vibrant and true to life picture quality. The combination of the highest level of brightness along with local dimming creates a completely new and unique contrast be it in extreme darkness or brightest light settings. 

The Smart LED TV has a complete metal design that is outstanding, and is based on the cutting-edge technology for the customer of today who do not settle for anything less than the best. Power packed with 55,000 sound holes, 4K Streaming and UHD, the all new Vu Quantum Pixelight LED TV is sure to appeal to customers with its luxurious design and engaging viewing experience.