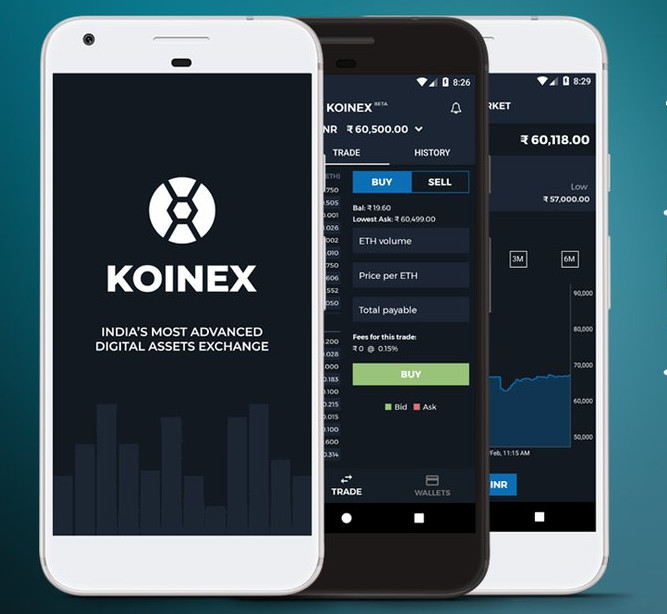 [Update – February 12th: Android app is now live on the Google Play Store.]
Koinex, one of India's most popular cryptocurrency exchanges in India based in Mumbai started operations in August last year. After over five months of launch of koinex.in website, the company is all set to launch its official Koinex for Android on February 12th. It also said that it will launch the iOS app soon. The company had already warned about a lot fake apps on Google Play and Apple Store.
The wait is over.
Introducing the Official Koinex mobile app! Get it on Google Play Store from Monday, February 12, 2018. Koinex iOS app coming up next!#bitcoin #ethereum #litecoin #ripple #bitcoincash #blockchain #cryptocurrency #trading #letstradecrypto pic.twitter.com/mhWLVlhyGU

— Koinex (@koinexindia) February 8, 2018
Even though it has a mobile site, it doesn't offer a complete experience. The app is expected to have all the features available on the website. Zebpay, other popular exchange is app-only.  This will make Koinex one of the few exchanges in India that will use both website and app.
Koinex has four coins – Bitcoin (BTC), Litecoin (LTC), Ethereum (ETH), Ripple (XRP) and Bitcoin Cash (BCH). It recently made Google Authenticator compulsory for two step authentication for every important action on Koinex.
Koinex has also opened new registrations from today. After a boom in cryptocurrency in January, all the coins have seen a steep fall over the past few weeks, which is definitely a good time to invest.