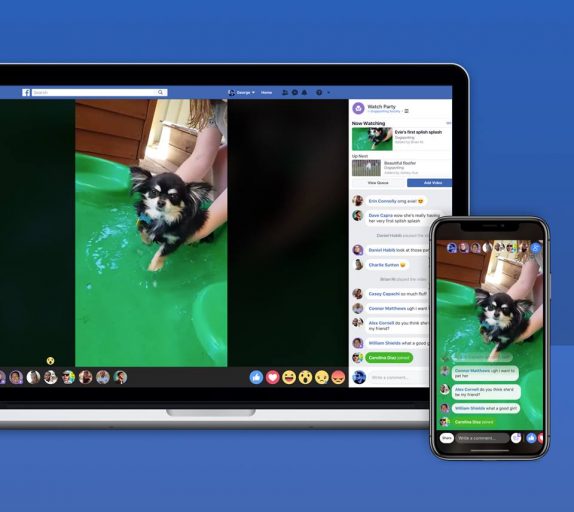 Facebook last week said that it is overhauling news feed to highlight posts from friends, family to improve social interactions. Today the company has mentioned that it is testing a new video watching experience called 'Watch Party' to let a group of users watch the same video at the same time.
The group of users can watch the video even if isn't broadcasted live. The group watches the videos which are chosen by the Group admins and moderators, and it can be any public videos on Facebook (live or recorded). The group can watch together, and other activities like commenting and reacting to the same moments together.  The feature creates a shared viewing experience which quite looks the engagement during Live.
Facebook said that it is testing groups because more than 1 billion people use the Facebook groups to connect with their interests and video is the common form of interaction. The company believes that live videos generate six times as many "interactions" from users than non-live videos since users watch the live video together.  Group viewing idea isn't something that very original, we have seen various companies trying their hands on, but the idea never took off that well.
According to a Spokesperson for Facebook, the testing is being carried on fewer than a dozen groups. The users who wish to get to the Watch Party need to click on an option to enter a separate section of the app where the video will be playing and all the comments and responses to the video will be deleted once the video is over and everyone leaves.