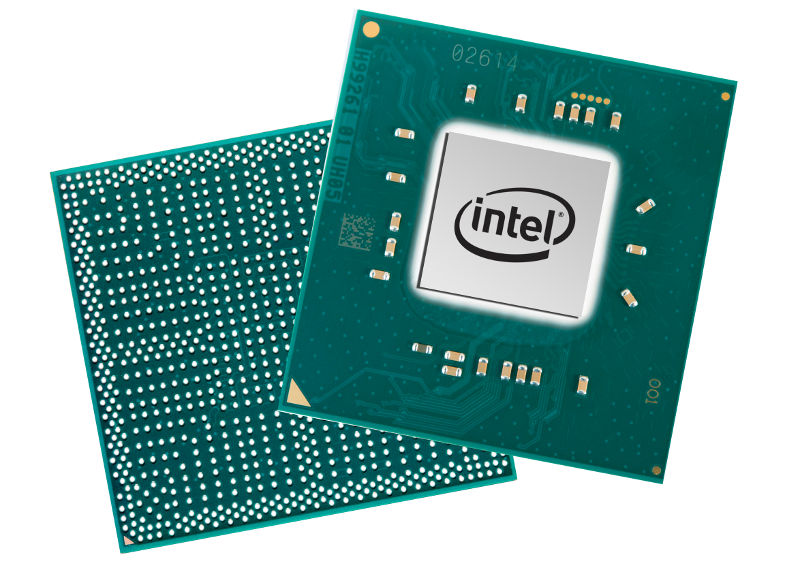 Intel today announced that the security patch fixing Meltdown and Spectre patches incurring 6% performance drop in most modern CPUs while the impact is bigger on older chipsets. The company further says that performance impact should not be significant for average computer users.
Intel added that it didn't receive any reports of the exploits obtaining customer data, but said that it will continue to patch things. The performance impact of the mitigation on 8th generation platforms (Kaby Lake, Coffee Lake) with SSDs is small across a variety of workloads and the expected impact is less than 6%, but in some cases, the impact might vary up to 10% depending on the nature of use cases.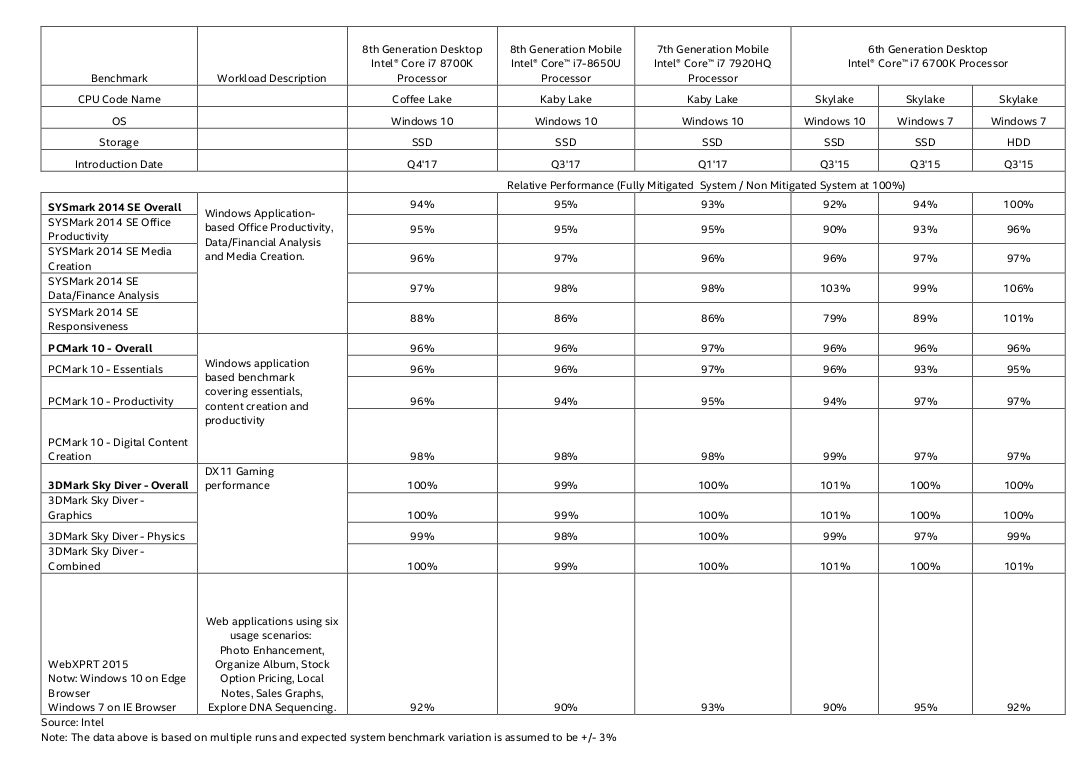 The performance impact on 7th generationGen Kaby Lake-H mobile platforms is close to 8th with 7% drop on the SYSMark2014SE benchmark. As for the 6th generation Skylake-S platform, the impact might be slightly higher ranging from 7% to 8%, but mostly in-line with 7th and 8th generation platforms said Intel.
The company said that in the coming week it will offer a representative set of data for mobile and desktop platforms that were launched within the past five years. The company assured that it will work on creative solutions with our industry partners to reduce those performance impacts wherever possible. Intel said that performance might affect only with certain tasks and regular use of the computer won't be affected.
Brian Krzanich, CEO of Intel Corporation, to Technology Industry Leaders in an open letter said:
We encourage our industry partners to continue to support these practices. There are important roles for everyone: Timely adoption of software and firmware patches by consumers and system manufacturers is critical. Transparent and timely sharing of performance data by hardware and software developers is essential to rapid progress.

The bottom line is that continued collaboration will create the fastest and most effective approaches to restoring customer confidence in the security of their data. This is what we all want and are striving to achieve.