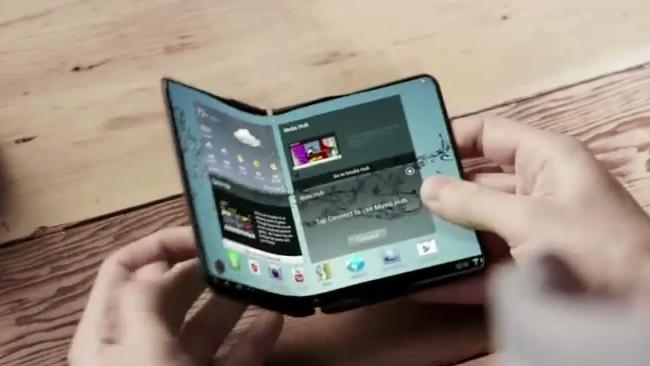 Samsung is said to begin mass-production of foldable smartphones in November according to a report from ET News. Furthermore, sources claim that the company has decided to mass-produce foldable Smartphones in November as it recently switched from development phase of foldable Smartphones to mass-production phase.
Report further details that Samsung has even established a detailed schedule for production of foldable Smartphones. It is said that the company will start the design work from March and manufacture panels in September. This time frame might suggest that we will be seeing foldable Samsung phones from early 2019.
Though there are no exact specifications, it is said that Samsung foldable Smartphones sport 7.3-inch flexible OLED displays that can also be folded inwards. Samsung Display division will be in charge of manufacturing foldable displays. While Samsung is actively pursuing its foldable smartphone project, it will still remain the second company to introduce foldable smartphone since Lenovo has already introduced a prototype of a foldable Smartphone in 2016.
The Samsung Foldable Smartphones will be targeting 'ultra-premium markets. When asked about the same, a Samsung representative has said "It is true that we are developing foldable Smartphones. However, we cannot confirm any schedules for mass-production or release of foldable Smartphones due to our business strategies."