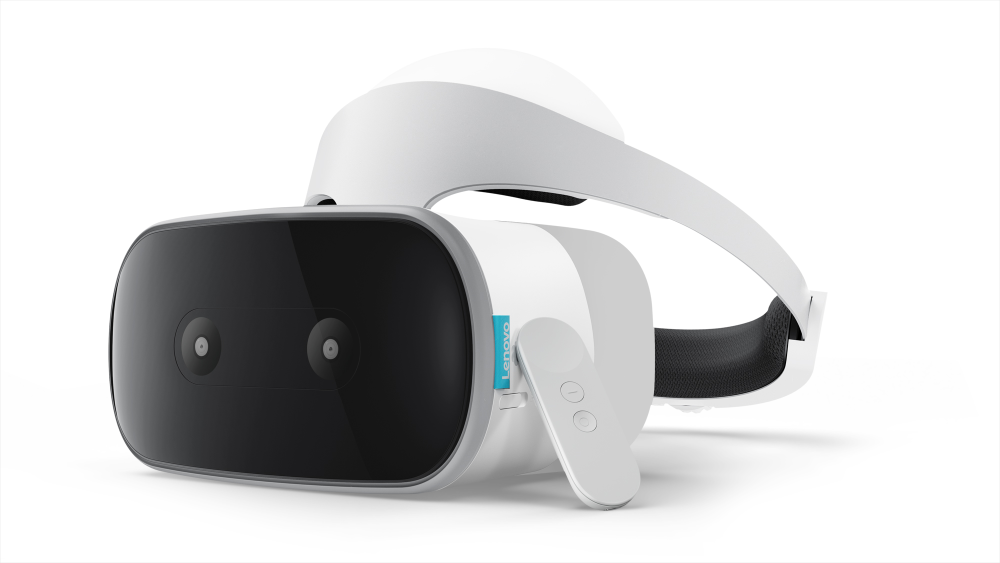 Lenovo at the on-going CES 2018 show has announced the Mirage Solo standalone Daydream VR, Mirage VR streaming camera. Unlike the regular VR, the Mirage Solo doesn't need a smartphone. The Mirage VR camera is a point and shoot camera designed to live stream 180-degree VR video. 
The Lenovo Mirage Solo Standalone Daydream VR has a 5.5-inch display with QHD resolution display and is based on Qualcomm's Snapdragon 835 VR platform and has 4GB of RAM and 64GB storage. It is the first VR headset to use the full potential of motion-tracking technology, called WorldSense, on Google's Daydream virtual reality platform. The WorldSense lets you move around in the virtual space as if you're truly there with leaning, dodging or ducking.
The handset display has an impressive 110-degree field of view and it comes with 4000mAh battery which the company promises will last up to 7 hours of battery life on a single charge. The Lenovo Mirage Solo will have access to the entire Daydream catalog of over 250 apps, including Street View, Photos, YouTube, and Expeditions.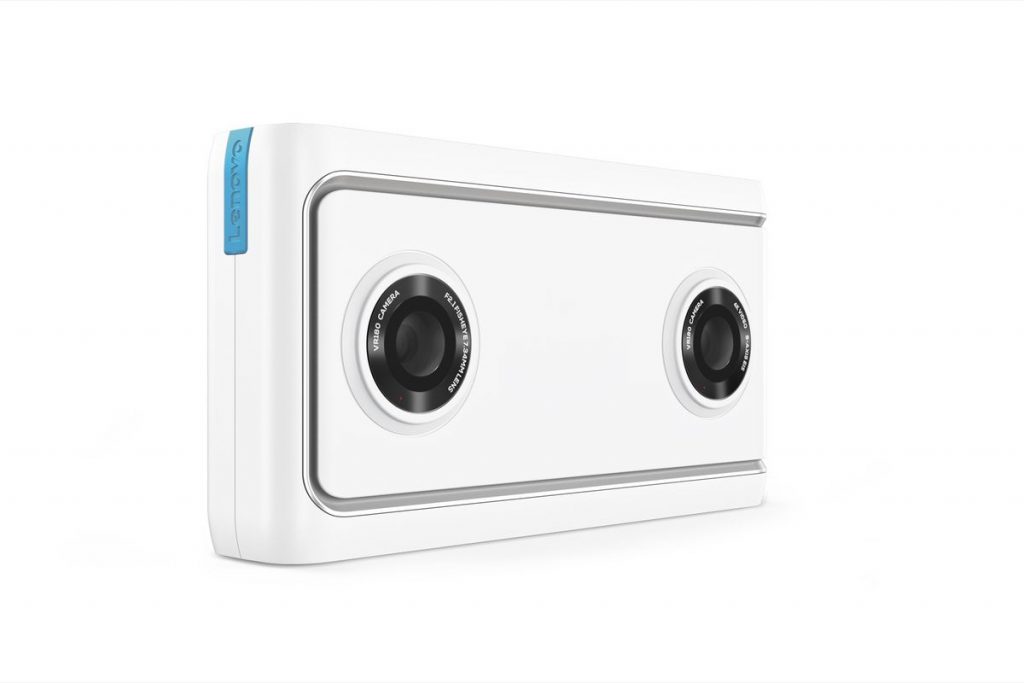 Apart from Mirage Solo VR, the company has also introduced Lenovo Mirage Camera. It has two fisheye cameras that record super-wide-angle 3D footage and has the ability to store videos and photos locally. The Mirage camera uses two 13-megapixel cameras that can capture stereoscopic images, shoot 4K video at 30 frames per second. You can stream the videos to YouTube over a Wi-Fi network or LTE (optional).
It sports a 1.4-inches size with a 2.2-inch touchscreen display on the back. It comes with a screw for tripods, power button, shutter button, and a function button which toggles between photo, video, and live streaming. It works independently of smartphone and can watch the content on its iOS or Android companion app. There is 16GB of local storage with an optional microSD card slot. It also has USB Type-C port for charging and syncing. There is also YI Horizon VR180 Camera launching along with Lenovo Mirage camera with exact same specifications. Google announced that several VR180 cameras will be available soon.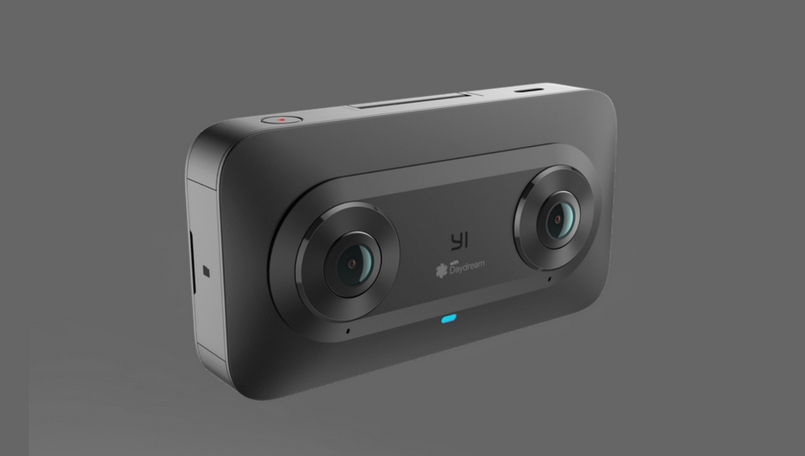 Though there is no official pricing for Lenovo Mirage Solo, it is said that it will be priced below $400 (Rs. 25,470 approx.). Same goes for the  Lenovo Mirage Camera, whose price is said to be around $300 (Rs. 19,100 approx.). Both will start shipping from the second half of 2018.