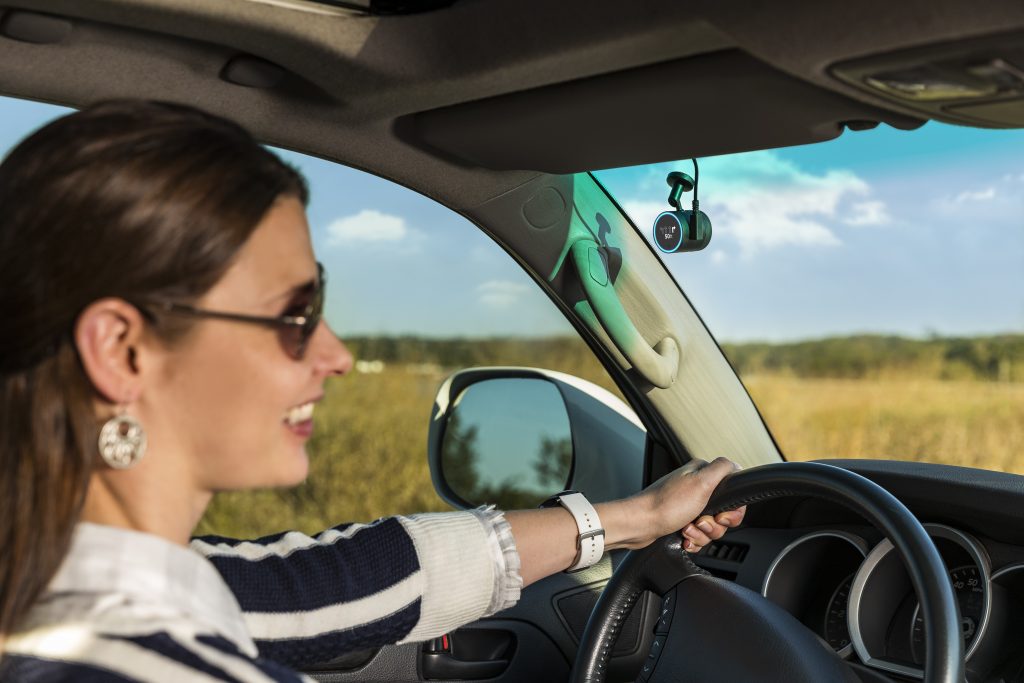 Garmin today announced the Garmin Speak Plus with Amazon Alexa, built-in dash cam for vehicles. In addition to the newly integrated dash cam, it can automatically record and save files when an incident is detected.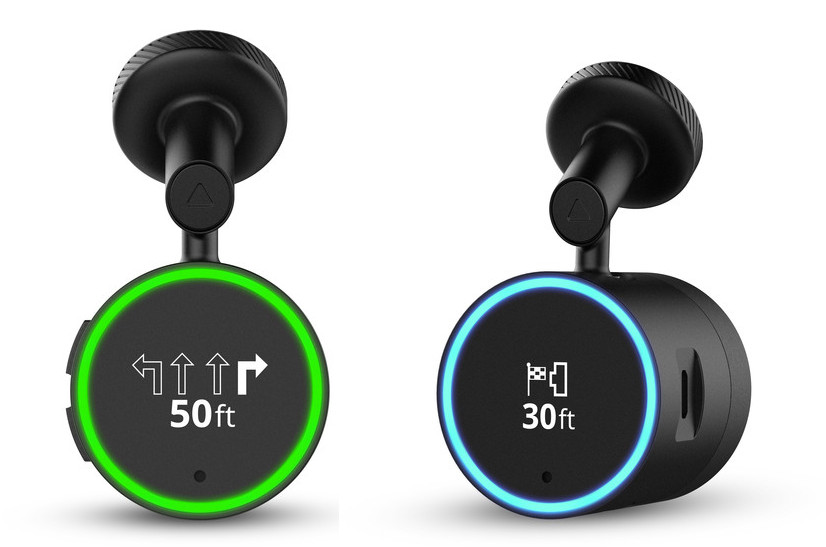 With the Amazon's cloud-based Alexa voice service, drivers can take advantage of the hands-free access to music, news briefings, sports scores, exclusive GPS navigation from Garmin, and much more. It also introduces advanced driver assistance features that include Forward Collision and Lane Departure Warnings. The company claims that the Garmin speak plus will increase drivers awareness by helping with forward collision, lane departure warnings, and Go Alerts that will notify drivers when stopped traffic ahead begins to move.
The Garmin Speak Plus packs a 1.5-inches size and features LED light ring indicating Amazon Echo, bright OLED display showing lane guidance arrows to guide drivers to their destination. Alexa has support for Amazon music, Pandora, and Sirius XM and Amazon is offering 2 months free music subscription. With Garmin app, the driver has access to more controls.
The Garmin Speak Plus costs $229.99 (Rs. 14,605 approx.) and will be available to customers starting mid-February through Garmin, Best Buy, Amazon and other retailers. The company is offering a special limited time pre-order price of $199.99 (Rs. 12,700 approx) which will be available from Jan. 8 to Feb. 10.
Commenting on the announcement, Dan Bartel, Garmin vice president of global consumer sales said:
The Garmin Speak Plus is an easy way to bring Amazon Alexa's popular functionality to your car. Just as Amazon continues to enhance Alexa's voice service with exciting new skills, Garmin creatively merges its world-renowned GPS navigation and camera technology with the Speak Plus. The added dash cam is discreet yet provides invaluable peace of mind to drivers who want an extra set of eyes with them in case an incident occurs.
Ned Curic, Amazon Alexa vice president of automotive said:
Alexa is always getting smarter and we're excited to see Garmin continue to innovate on the in-car Alexa experience. Customers want to be able to access Alexa wherever they are, and that includes the car. Alexa will help customers do thousands of things in the car including navigation, music, shopping lists, accessing their favorite skills, and more.