HP at the CES 2018 show today has introduced a wide range of products including the Spectre x360 15, ENVY x2, Z 3D Camera, Pavilion Wave, OMEN Game Stream, OMEN X 65 Big Format Gaming Display with NVIDIA G-SYNC. HP claims that the Spectre x360 15 is the world's most powerful convertible PC and the HP ENVY x2 is aimed at offering long battery life.
The HP Spectre x360 15 just as its name suggests, sports a 15.inch 4K UHD diagonal touch display with Corning Gorilla Glass 4 protection. It will be available in two variants; one with 8th Gen Intel Core i7 8705G processor with Radeon RX Vega M graphics offering up to 12 hours of battery life with Fast Charge Technology. The other variant with Quad core 8th Gen Intel Core processors with NVIDIA GeForce MX 150 graphics with up to 13.5 hours of battery life with Fast Charge Technology.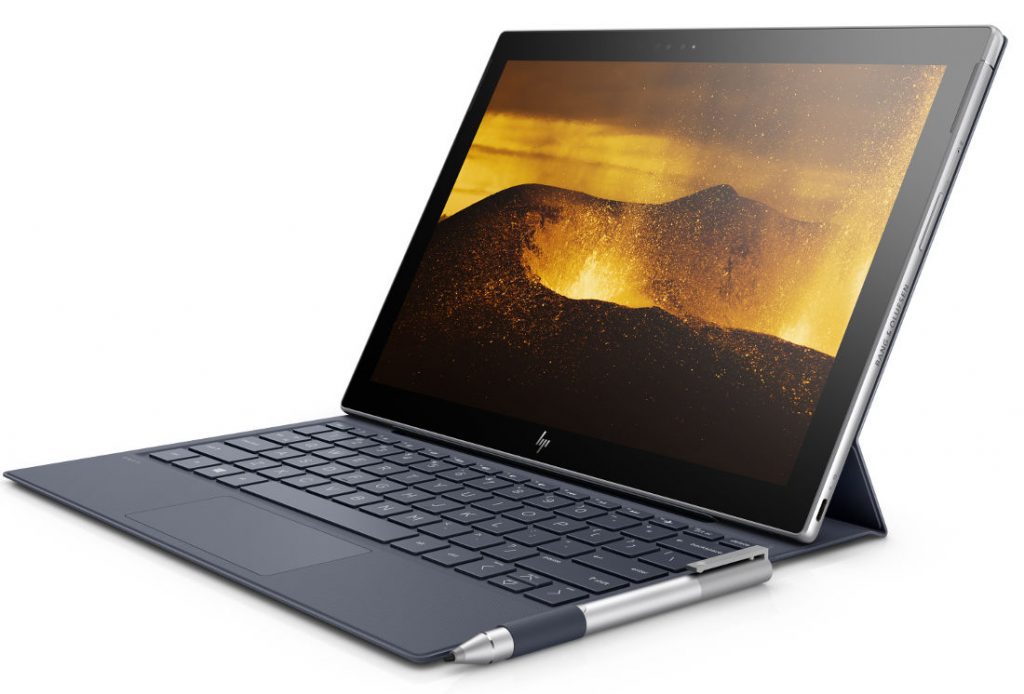 It weights 2.10kgs and the speakers are now placed above the keyboard. The laptop comes with IR camera and a fingerprint reader with support for Windows Hello. The ENVY x2 is an Always-Connected PC powered by the 7th gen Intel Core Y-Series processors with up to 8GBLPDDR3 memory and256 GB PCIe SSD Storage. It sports a 12.3-inch touch WUXGA+ display with Corning Gorilla Glass 4 protection.
It comes with a leather-like textured case in Oxford Blue integrates an adjustable stand to transform the device into laptop, reading and tablet modes. The keyboard is backlit and has 1.3 mm key travel and has support for Windows Ink pen. The company claims that it can offer up to 17 hours of battery life and Window 10 Home. Connectivity options include Intel XMM LTE modems.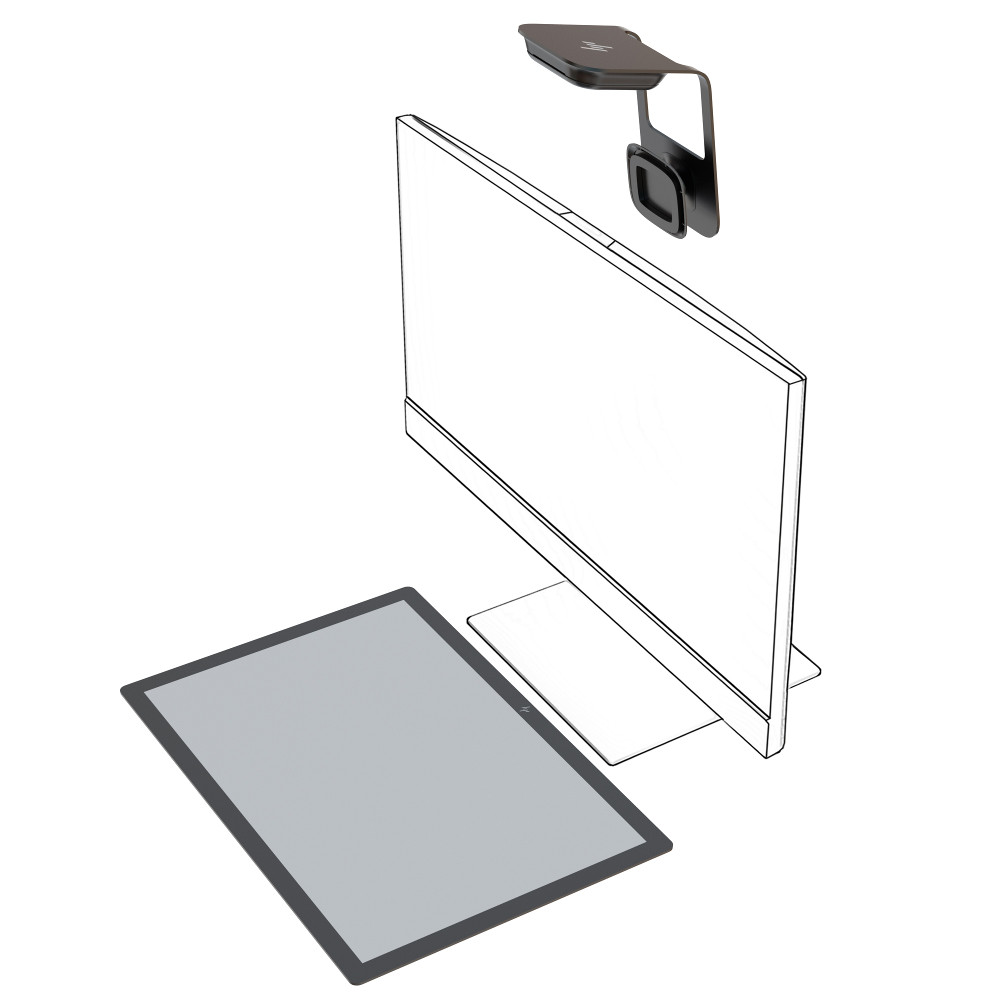 The HP Z 3D Camera can create realistic 3D digital images from real objects by bringing the Sprout by HP experience to the PC. It extends the Sprout Pro G2 experience to an accessory that easily attaches to a computer display and connects via USB to capture and digitize 3D objects, 2D documents, and live video. It uses tracking and scanning software to construct a 3D model in real time.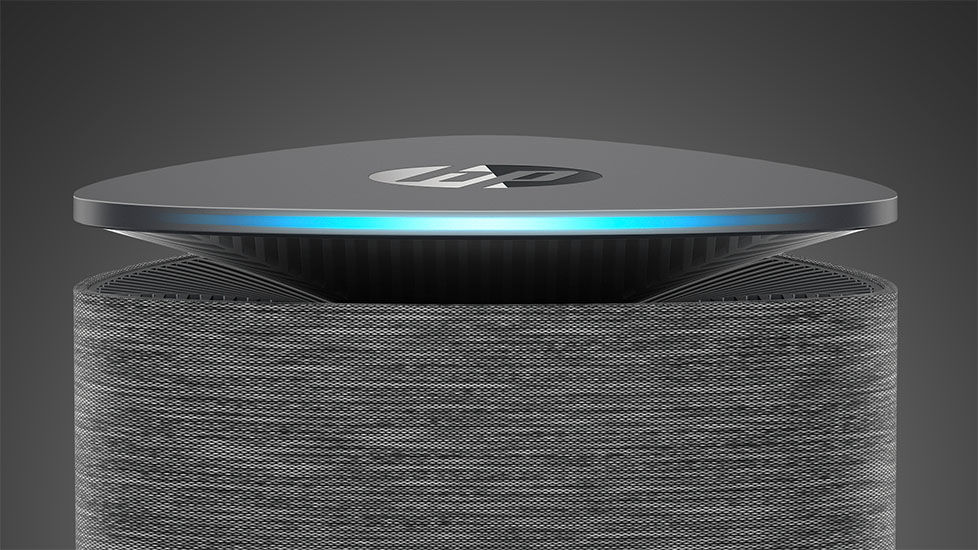 The HP Pavilion Wave desktop with Amazon Alexa for Windows 10 has standard HP design. The desktop is built around a fully integrated, advanced audio system to play music, listen to movies, and web chats and connects to Alexa for more functions. It has a custom LED that blinks to indicate Alexa is listening. HP has worked with Intel and Amazon to optimize Intel Smart Sound Technology and the 360-degree multi-directional reflective audio can hear voice commands from any angle.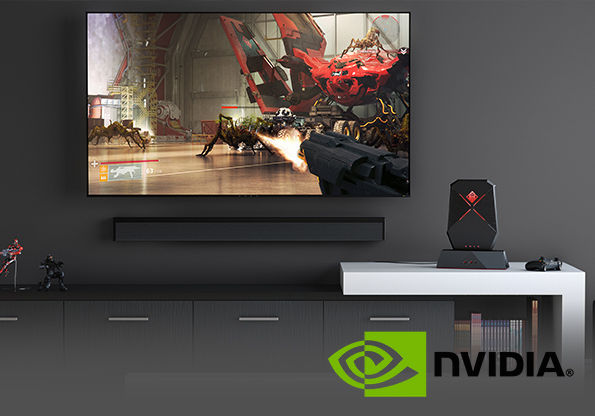 The OMEN Game Stream is a connected cloud gaming experience which allows gamers to play top AAA games anytime and anywhere. With OMEN PC on any Windows 10 device, gamers can now take OMEN gaming experience with them on-the-go and play games that are beyond the hardware specifications of the connecting device.
Also launching is the OMEN X 65 Big Format Gaming Display with NVIDIA G-SYNC. It sports a 65-inch 4K UHD display with HDR-10 support. It comes integrated with NVIDIA G-SYNC and NVIDIA SHIELD. The display has a 120Hz refresh rate.
Pricing and Availability:
HP Spectre x360 15-inch will be available from HP.com and Best Buy on March 18 starting at $1,369.99 (Rs.86,890 approx.)
HP ENVY x2 will be available from Spring 2018, pricing will be disclosed during launch.
HP Z 3D Camera will be available in the USA in March 2018 for $599 (Rs.37,980 approx.)
HP Pavilion Wave with Amazon Alexa will be available in Spring 2018 and the pricing starts at $549.99 (Rs.34,810 approx.)
OMEN Game Stream is planned to ship on OMEN systems in Spring 2018.
OMEN X 65 Big Format Gaming Display with NVIDIA G-SYNC will be available in Fall 2018 and pricing will be revealed during launch.