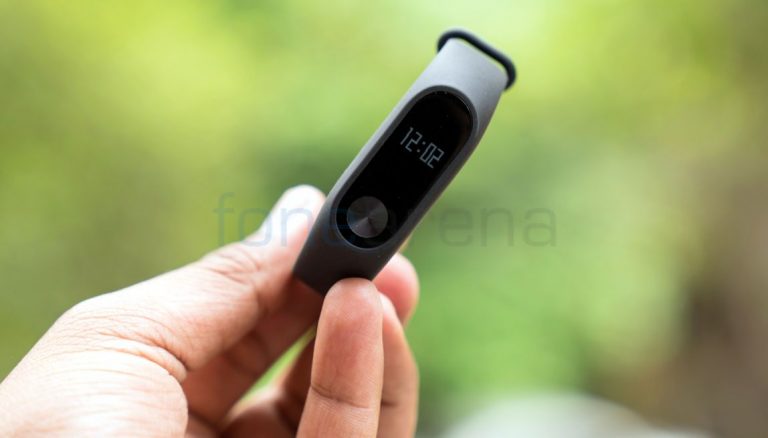 A year after launching the Mi Band 2 in the country, Xiaomi launched the Mi Band HRX Edition in India in partnership with HRX by Hrithik Roshan back in September. This has the same  OLED display and a similar design, but doesn't have a heart rate sensor. I have been using it for over a couple of months now. Let us find out how good is the fitness band in the compete review.
Unboxing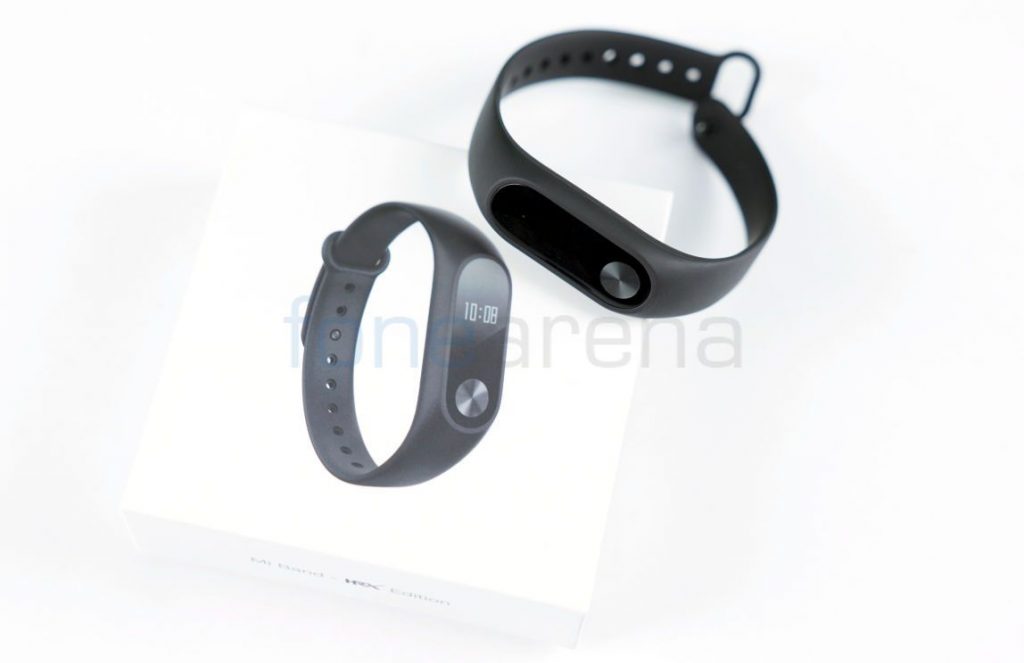 We recently unboxed the fitness tracker,  check out the video below.
Box Contents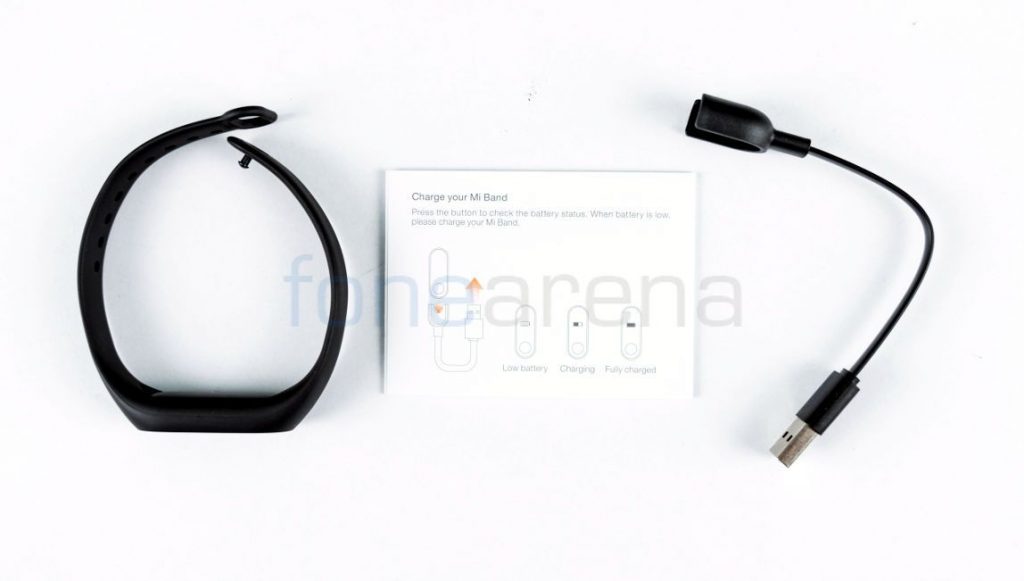 Xiaomi Mi Band HRX Edition
Black silicone wrist band
Charging cable
Quick start guide
Design and Build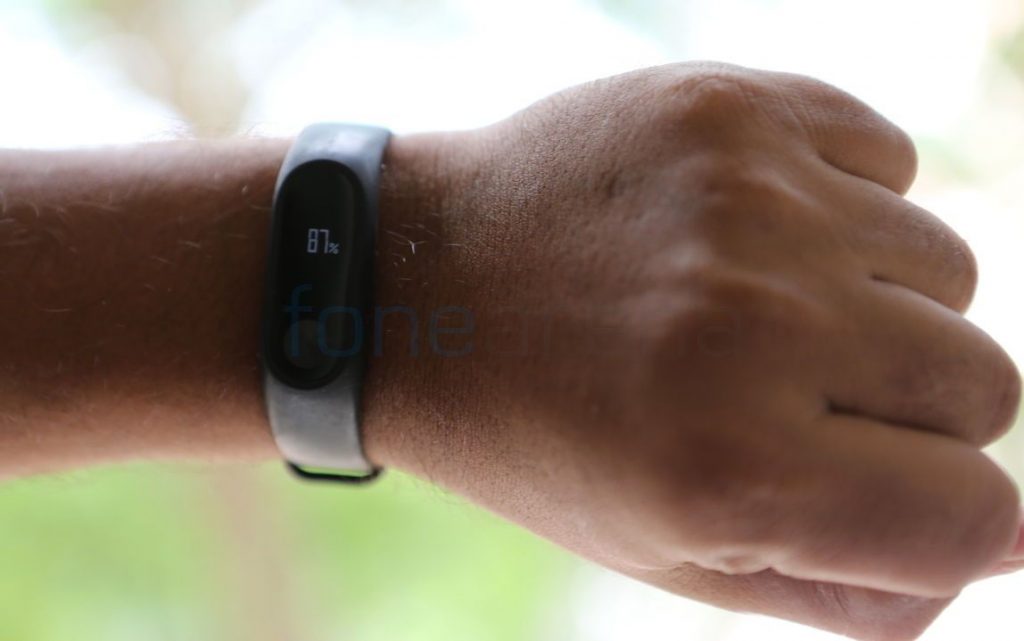 The Mi Band HRX Edition has the same 0.42-inch OLED display on the front that shows time, steps, distance, calories burnt and battery remaining. The display is actually small that occupies 25% of the glass. It is not a touch screen, so you need press the button below the screen to cycle through different options. The button has a 0.05mm ripples etched to offer a tactile feel when touching it.
This display is prone to smudges even though Xiaomi says that it has anti-fingerprint coating, however it has scratch-resistant glass that can handle scratches to a certain extent.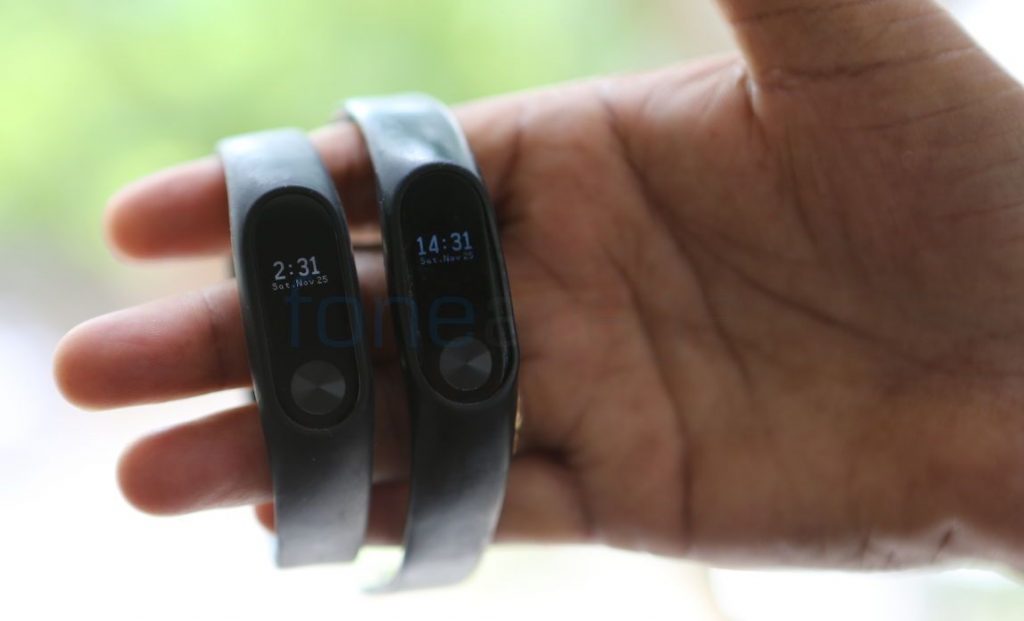 Compared to the Mi Band 2's OLED screen that had a blueish tint, this has a yellowish tint, otherwise I could not find any difference between the two on the front. The display is sharp and is good indoors, but it is hardly visible outdoors in bright sunlight since it is not bright. Similar to predecessor the brightness is not adjustable.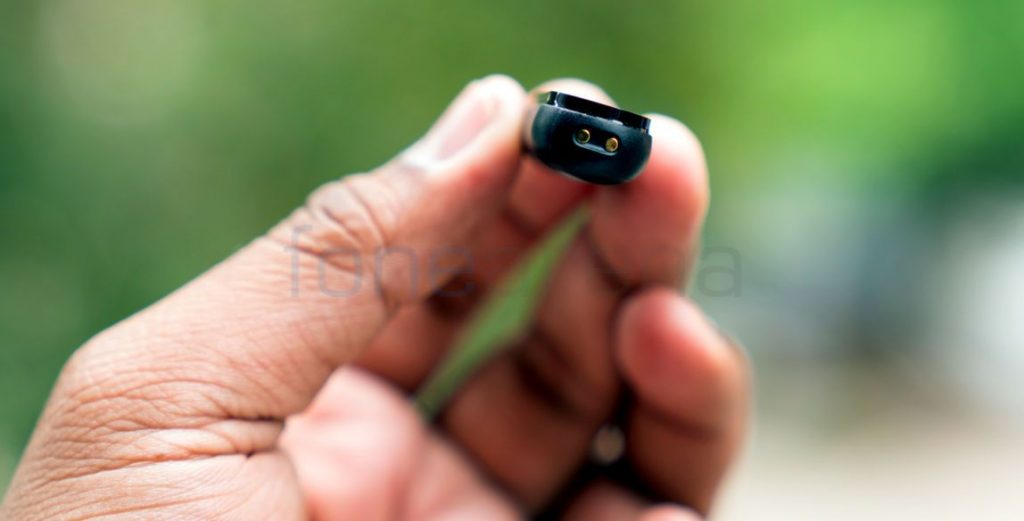 The removable module is tiny and has charging contacts on the bottom. You can use the same Mi Band 2's charging cable and since this has almost similar dimensions, you can use the same Mi Band 2's wrist band.  Inside it has a low-power programmable Bluetooth chip so it can store data even when it is disconnected from the smartphone. It uses Bluetooth 4.0 LE to connect to Android (4.4+) or iPhone (7.0+).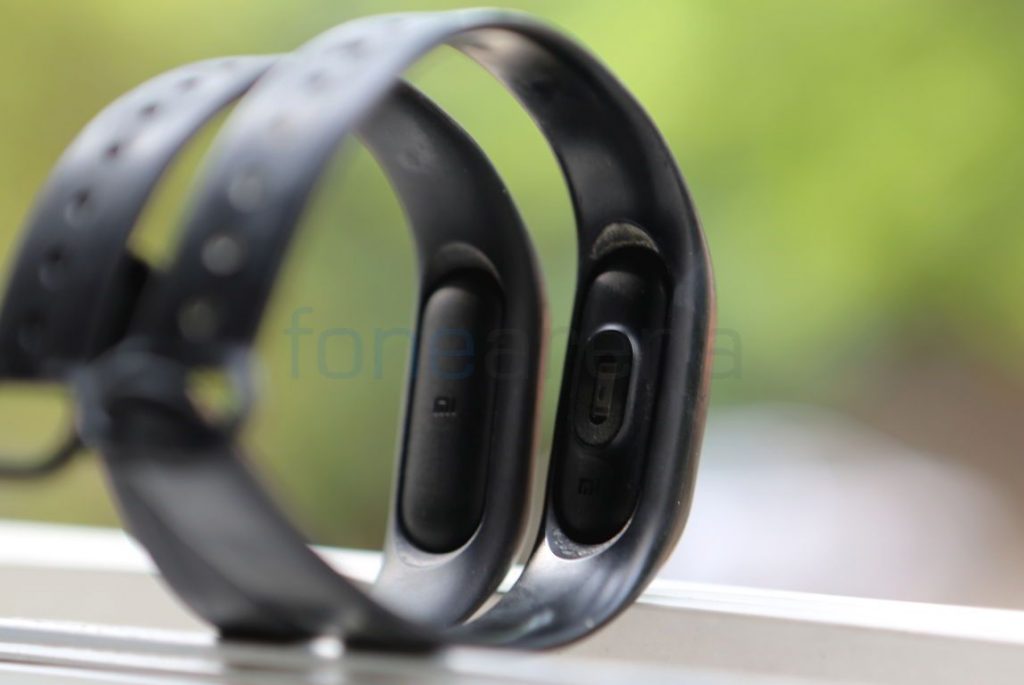 You don't find the heart rate sensor on the back. There is just the Mi logo on the polycarbonate back. It measures 15.7×40.3×10.5mm and weighs just 7 grams without the strap, same as the Mi Band 2.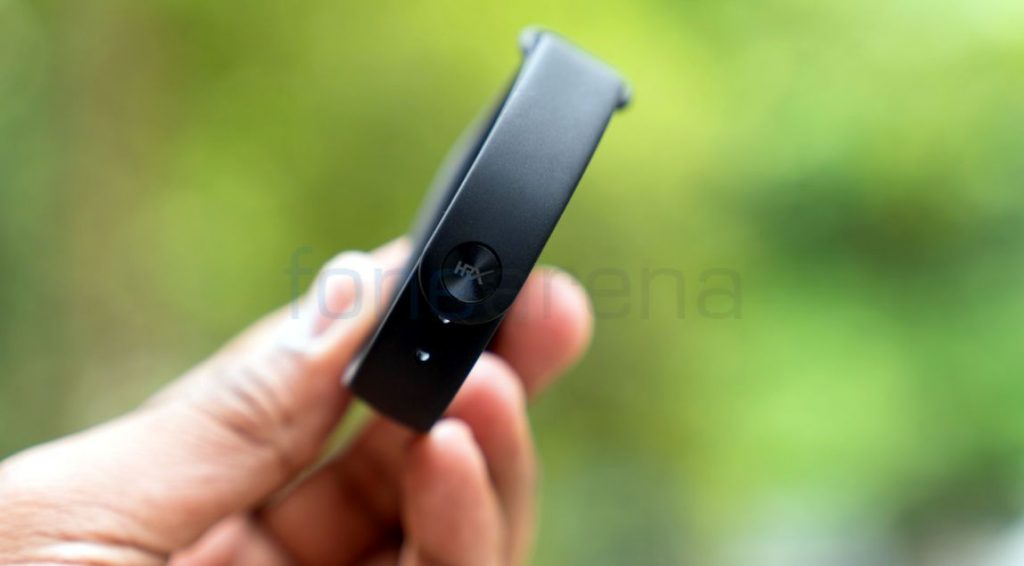 The wrist strap has a better build quality compared to the Mi Band 2 and has a smooth finish. It has a HRX branding as well.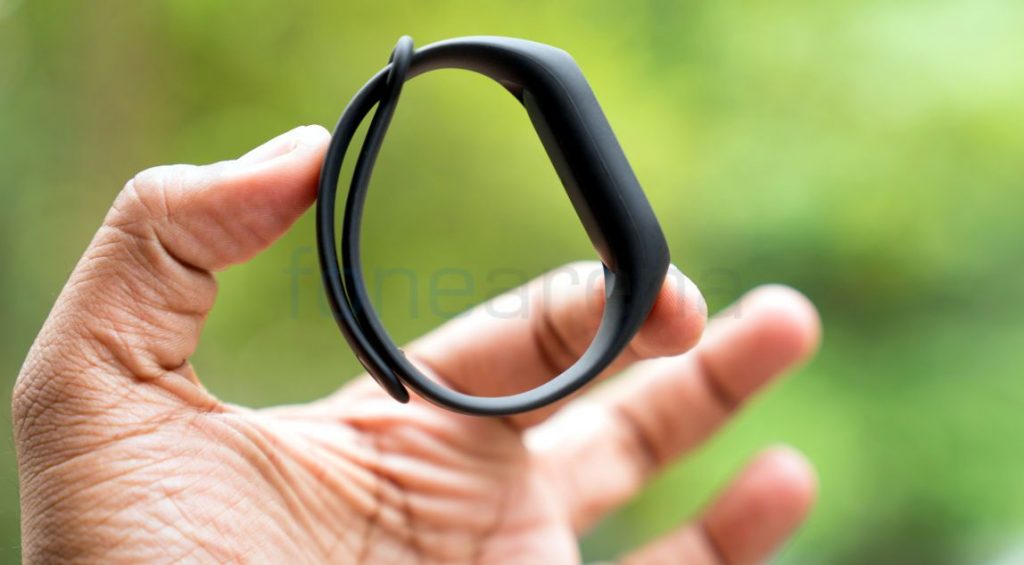 It has the same IP67 ratings for water resistance, so it can withstand splashes and sweat, but it is not recommended to use it when you are swimming.
Software
The Mi Fit app for Android and iPhone have been improved a lot since the Mi Band 2. The app has a new color scheme that looks attractive.  It also has new Activity tracking screen to outdoor running, Treadmill, Outdoor cycling and Walking.  The app shows steps, distance and calories burnt. Xiaomi says that it has an improved tracking algorithm in the HRX Edition to accurately monitor your activities, so this should have an improved sensor. It also has phone unlocking feature that lets you use the phone's Bluetooth to unlock the phone when it's nearby.
Sleep tracking shows total sleep time, deep sleep, light sleep and awake time. It is not 100% accurate, but automatic sleep tracking is one of the best features in Mi Band compared to others in the similar price range.
The display can show steps, distance, calories and remaining battery life that cycles through when you press the button below the OLED display. You can also select option to show day, month and date, in addition to time, which is very handy. You can also enable option to show time when you lift your wrist. All these are same as the Mi Band 2.
The app doesn't offer automatic tracking yet. A new feature called Behavior Tagging was added in the Mi Fit app a few months back that lets you tag activities like Running, Walking, Climbing Stairs, Cycling etc. This just uploads the data to Xiaomi so that they can work on automatic tracking feature. Hope they add it soon.
Other features are similar including incoming call alerts, silent alarm, app notifications, incoming SMS alert, Idle alert, goal notifications and do not disturb (DND).You can also connect it to Google Fit to sync your steps and sleep data.
Battery life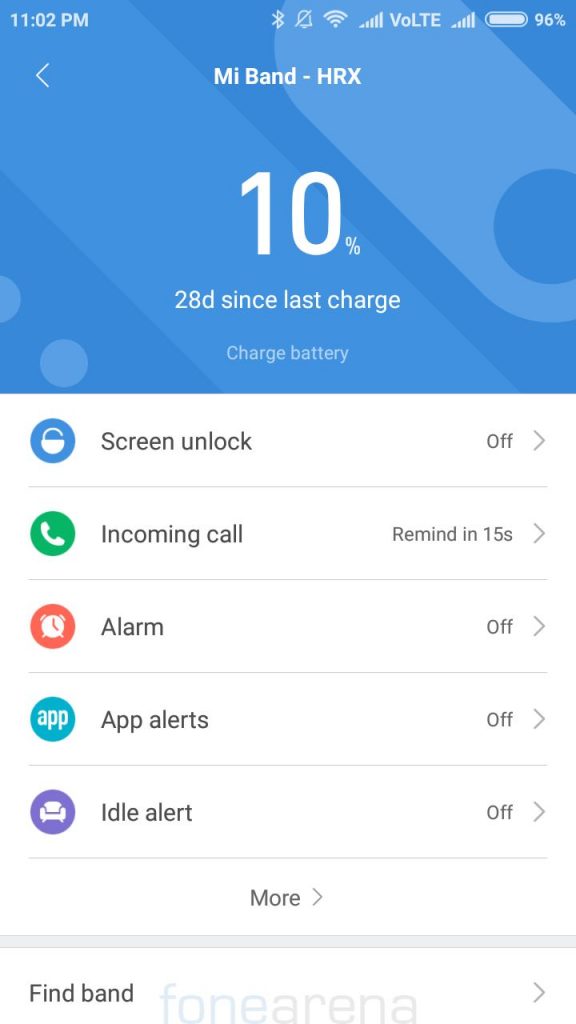 It has a 70mAh battery, similar to the Mi Band 2. Since it doesn't have a heart rate sensor, Xiaomi promises 23-days of battery life, compared to 20 days on the Mi band 2. After full charge, I got 28 days of battery life before I hit 10% of charge. It is recommended not to let the battery on the Mi Band dry completely. The battery life might vary depending on frequent use of the display and notifications.
Conclusion
At a price tag of Rs. 1299, the Mi Band HRX edition is one of the best and the most affordable fitness trackers you can get in the market. Xiaomi is not selling the Mi Band 2 with a heart rate sensor in India anymore, which would be my choice, but you don't miss any other thing. It still has the best battery life and a compact, light-weight design. If you don't want to spend much in a costly fitness tracker with a bulky design, the Mi Band HRX edition is a good choice among those
Not everyone likes a Black band, so Xiaomi started selling Blue colored band recently for Rs. 199, but the Orange and Green colored bands are not available in India yet. The Mi Band HRX Edition is available from Flipkart, Amazon.in and mi.com online as well as Mi Home Stores and Partner stores offline.
Pros
Affordable
Water resistant (IP67)
Brilliant battery life
Cons
OLED display is not visible clearly in bright outdoors