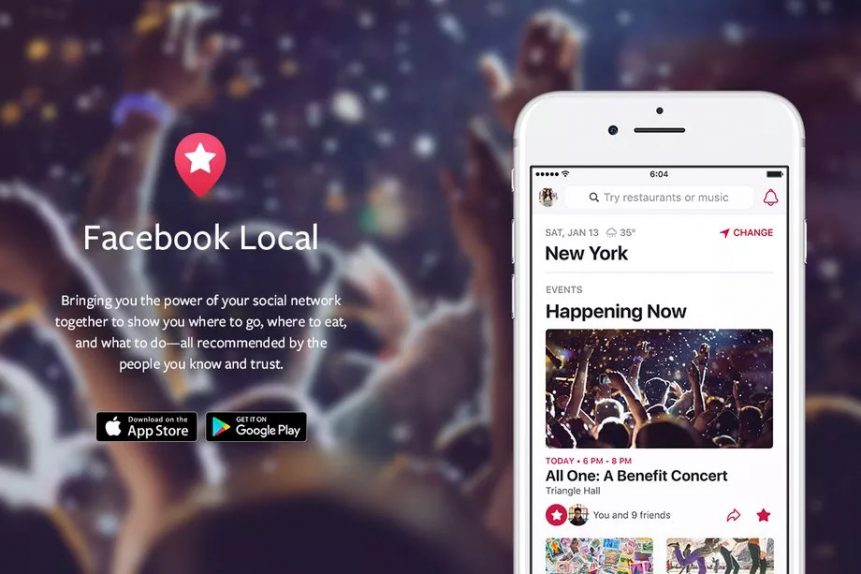 Facebook last year introduced Events app which showed local events with a dedicated calendar within. Facebook events was a poor show, and it was soon dropped out from the top lists and never made it to the top again. The company yet again is trying to test its luck by relaunching the same app under the name 'Facebook Local.'
Facebook says that it is using the data within Facebook to power the Local app and it combines events and permanent places all of which is powered by Facebook's 70 million business pages plus reviews and check-ins. Though most of the information is already available on Facebook, with a countless number of features within the Facebook flagship app, it might be a little confusing at times to see what you wanted.
The Nearby feature within the Facebook app is also getting rebranded to Local, but that is still separate from Facebook Events. Local is capable of showing real-time location of friends similar to Snapchat's Snap Map. Facebook Local could also help you pick great restaurants on a block and also shows you if there's any band playing as well.
The App's home page shows shortcuts of nearby restaurants, cafes, drinks, attractions, and more. You will have access to a calendar of your day's Events, trending events feed, guides to music, nightlife, art, and other happenings. The discover feed shows all the top suggestions and what's popular with friends and the calendar section will have Event invites and RSVPs layouts.
Facebook Local is now available only in the U.S. for both Android and iOS. Download the app from AppStore and PlayStore.